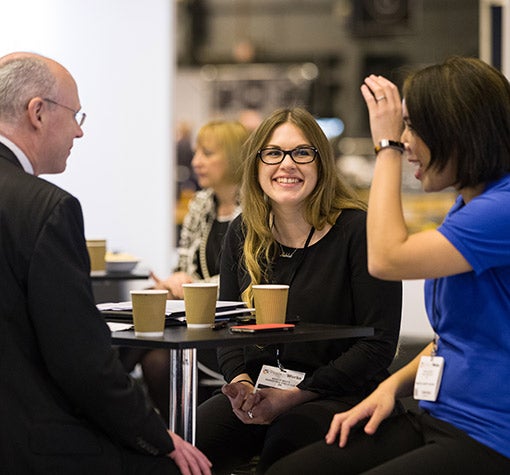 09 May
First of its kind ScotlandWorks show launches in Glasgow
Scotland's first event dedicated to industrial, commercial and public sector professionals launched this week at the Scottish Event Campus in Glasgow. Previously known as Health & Safety Scotland, the event has rebranded and added six new shows alongside as a result of industry demand.
The event, which took place on Wednesday 3rd and Thursday 4th May, set out to give individuals and companies working in the sectors the opportunity to see the latest technology and services available on the market, source new suppliers and to be inspired by a whole host of dedicated, Scottish content.
Within the main exhibition, the six specialist shows covered topics including fire, health and safety, maintenance, logistics, cleaning and facilities. The event hosted over 300 of the UK's leading manufacturers, suppliers and service providers all under one roof from a huge range of industries including medical, banking, oil and gas, food and drink and the public sector.
Breda Cruickshank, Head of Exhibition Sales at the SEC said: "It's great to see a show being successful after expanding and reinventing itself. We are very proud to have been chosen as the venue for the first ScotlandWorks and look forward to working with Western Publishing again to encourage a return of this show and to work on future projects.
"A successful event doesn't come easily, even to the most experienced organisers and venues, so to have such success on the first time is a real testament to the collaboration between the organisers and the team at the SEC."
Tim Else, Event Director of ScotlandWorks, added: "We started out in 2007 running shows in Birmingham and London and it became obvious that Scotland was an untapped market.
"In a short space of time, we've grown rapidly, acquiring more shows and have created a much bigger event. The support from the venue has been superb and we will be coming back to the SEC in 2018."