Glasgow offers the perfect formula for successful meetings and conventions.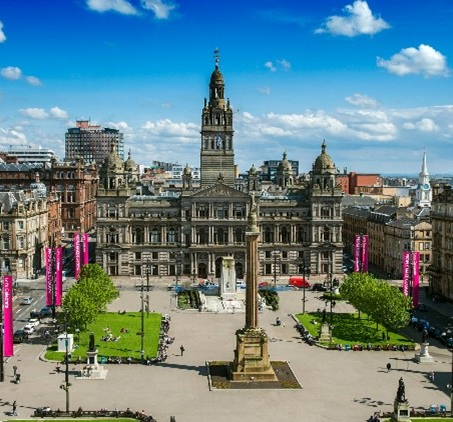 Scotland's Economic Heart
Glasgow is Scotland's largest city and only metropolitan area. It has long been the economic powerhouse of the country, home to over 48,000 businesses and one of the most flexible and highly skilled workforces in Europe. 46% of the city's current working age population is educated to degree level or above.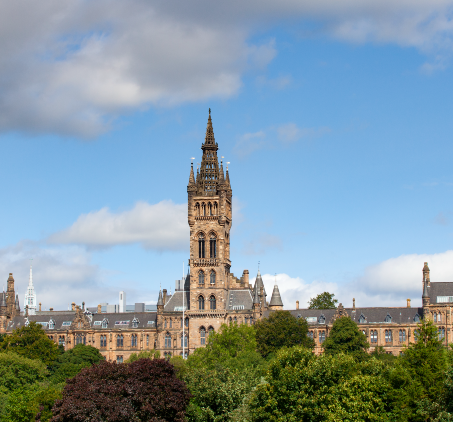 A Knowledge City
Glasgow is firmly establishing itself as a knowledge city, innovating in a variety of sectors from life sciences to digital technology, engineering to events & tourism. Research and development is led by the impressive academic community, the largest outside of London, our world-class universities, centres of excellence and innovative districts.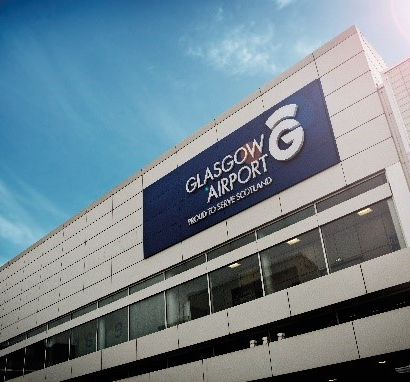 Only a 15 minute drive from the SEC, Glasgow Airport provides ease of access for both UK and international delegates. The airport welcomes over 40 flights from London daily, several direct flights to North America and great connections to the European transport hubs such as Amsterdam, Frankfurt and Madrid.
Glasgow has two train stations connecting the city with the rest of the UK. Birmingham, Manchester and Liverpool are all within 4 hours or less travel time.
More Info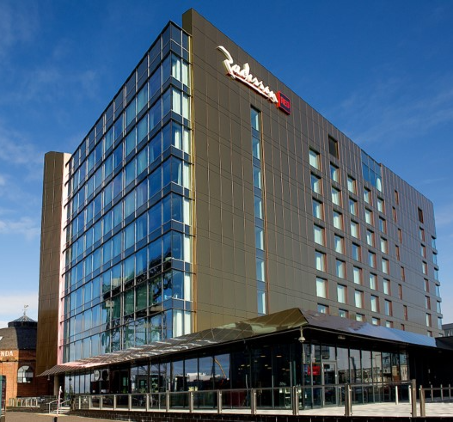 Glasgow hosts a wide variety of accommodation to suit all budgets and styles, from luxury hotels to low-cost apartments. There are 8 hotels on campus, with 1,500 hotel bedrooms and a further 10,000+ within 2km from the SEC. For more information on Accommodation and booking assistance, please click below.
More Info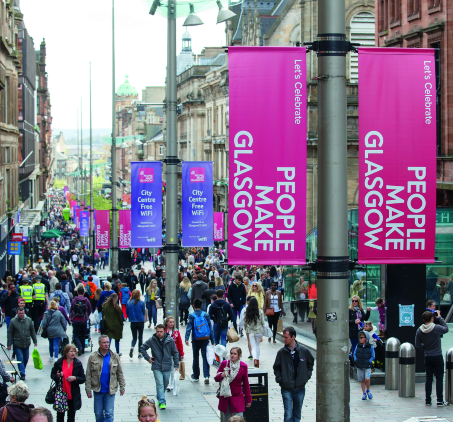 Affordable
With more affordable hotels anywhere else in the UK (Hotels.com), a compact city and campus eliminating additional transport costs, and a variety of tourist attractions which have no price attached (all of our galleries, museums, parks are free!) Glasgow is the perfect budget friendly conference destination. Additionally, our excellent air and rail transport links and short travel times to other UK & European cities mean that delegates can make the most of low-cost providers!
Our inclusive packages also allow your budget to go further.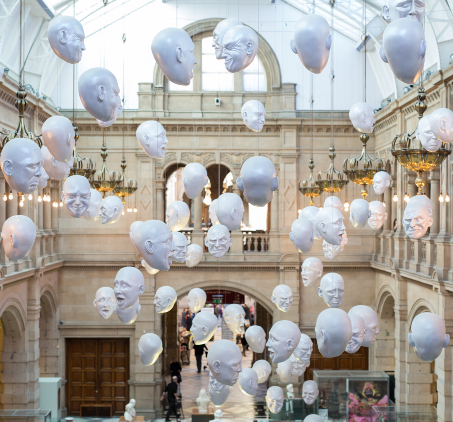 City of Culture
Glasgow is renowned for its rich culture, home to an array of sights, art galleries, museums, festivals and events. The city was named as the top cultural centre in the UK by the European Commission in 2019 and is the first city to have been awarded European City of Culture twice. Glasgow is truly a city of contrasts, boasting some of the finest Victorian architecture in the world but also generating a youthful, lively vibe due, in no small part, to the city's huge student population – creative, adventurous, and outgoing.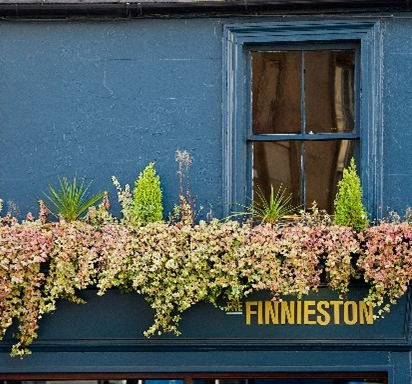 Over the past decade Finnieston has transformed into Glasgow's trendiest neighbourhood. Filled with some of the city's most exciting bars, must-try restaurants, and artisanal coffee houses, it is fast becoming a culinary hub.
There is plenty for delegates to see and do – from visiting the array of independent shops, creative businesses to relaxing in our green spaces, and taking in our cultural attractions such as the riverside museum.
Some highlights include: Dockyard Social, Hidden Lane, The Shop of interest
More Info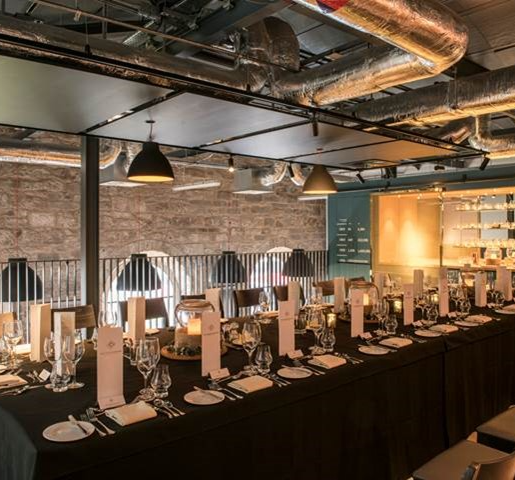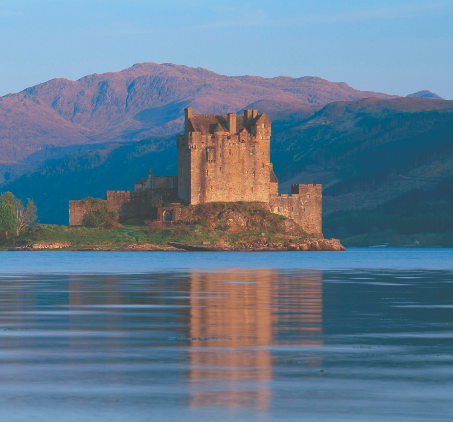 Scotland is known for its beautiful scenery, historic cities, castles and spectacular lochs with many of these sites available to reach within just 40 minutes from Glasgow, delegates can encounter the full Scottish experience if they choose.
More Info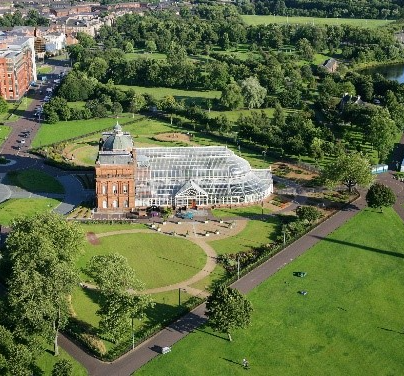 Sustainable Glasgow
Glasgow aims to be at the forefront on climate change with ambitions to become the UK's first carbon neutral city by 2030 and a world leading centre for sustainable policy and innovation. In 2019, Glasgow ranked 4th in the world and has featured within the top 10 of the GDS-Index since 2016. The city is all go – from implementing low emission zones, shifting toward a more circular economy, the planting of over 22,000 trees, and working on creating a lasting sustainable legacy from hosting COP26.
We Tick All The Boxes
Glasgow's international airport is a 15-minute drive from the SEC. Most European destinations are within a two hours flight, such as Berlin, and Amsterdam offering short journey times and low cost travel.
The SEC is also well connected to the rest of the world with direct flights to USA and Canada and easy access to Africa, Asia, Australia and Middle East via transport hubs, i.e. Dubai.
Glasgow is Scotland's cultural powerhouse, home to more than 100 cultural organisations, world-class creative institutions and is the first city to have achieved 'The European Capital of Culture' status twice (2003 & 2023).
Glasgow has been ranked as one of the top ten cities in the world by Time Out Magazine 2019, noting that 'Glasgow is number one in the world for friendliness and affordability'.
Glasgow was named as the World's Leading Festival And Events Destination at the World Travel Awards, 2019.
Glasgow enjoys over 40 daily flights from London and a travel time of 4 hours or less to the UK's larger cities including Liverpool, Manchester, Birmingham, and York.
Glasgow is home to internationally renowned the Beatson Cancer Centre. Patients are with the most cutting-edge equipment, treatments and surroundings to treat cancer.
The Queen Elizabeth University hospital, is one of the largest teaching hospitals in the world. Using a triple helix approach (industry, universities, NHS) the campus has continued to expand now with the Imaging centre of excellence and Stratified Medicine Innovation Centre located here.
A knowledge city, Glasgow has three growing innovation districts, world-class universities and excellence centres.