We've Got It Covered!
For 30 years the SEC has been at the heart of Glasgow's story, hosting major events, exhibitions and conventions that have propelled the city forward.
From our earliest beginnings through to the opening of the SEC Armadillo in 1997 and The OVO Hydro in 2013, we have consistently achieved excellence by being innovators in our field.
The result? A highly sophisticated suite of services that ensure we've got absolutely everything you need covered. From AV and IT to Box Office, branding and business services, our energetic, award-winning team will be with you every step of the way for complete peace of mind.
Our unique partnership with the Glasgow Convention Bureau – 14-times winner of Meetings & Incentive Travel's Best UK Convention Bureau – is Glasgow's X-factor; a shared commitment to being the best that always makes an impression.
Marketing

Marketing is included in exhibition & live entertainment event contracts.

Our onsite Marketing team has a proven track record, supporting clients across live entertainment and exhibitions.

We pride ourselves in understanding Scottish audiences and can create integrated, targeted marketing campaigns including:

Promotion at the venue/on tickets
Local media opportunities
Social media activity and advertising
Brokering media partnerships
E-communications to a database of more than 250,000 contacts
We have excellent relationships with local and national media and always try to achieve best value for our clients.

Stewarding and Security

We have an established partnership with the world's leading integrated security company, G4S, who work with clients and external agencies to maintain the highest levels of safety and security throughout the campus at all times.

From the outset, you will be allocated a dedicated event manager and security team who can discuss our full range of security services, or create a bespoke package to suit your brief.

Our staff are all vetted, licensed (if required) and fully trained with extensive operational experience in the events industry.

We have a permanently staffed control room working 24/7 to manage and maintain site safety, security and traffic operation.
Information Desk

We have an Information Desk located on the main SEC concourse opened on event days for conferences and exhibitions. Standard opening times are 09:00 – 1730 however timings can vary on event basis.

Services include:

Providing local visitor attractions and tourist information to help visitors find specific places of interest they may wish to visit
Travel information – Trains, Bus, Taxi Bookings
Venue and Event specific information
Assist with Technology services – Printing, Photocopying and Scanning
Handle delegate and visitor queries
Facilitate customer requests for wheelchairs, sensory backpack, and any other ad hoc requests

Box Office

Box office and ticketing are included in the event contract.

Our ticketing team is highly experienced in managing advance and onsite ticketing for multi-session events, as well as bespoke layouts and seating configurations.

Advance tickets may be purchased online, by phone, or in person from the Box Office on the East concourse of the SEC Centre.

We also provide a venue Box Office on-site on the day or night of your show/event and weekly sales reports to help you fine-tune your marketing plan.

SEC Medical Centre

For general medical enquiries and support, contact the SEC Medical Centre in the SEC Centre who will be pleased to help visitors.

Our well-equipped Medical Centre is located at the east end of the concourse in the SEC Centre. There is also a fully equipped Medical Room on the ground floor of The OVO Hydro.

While on site, our medical staff can be approached directly, or via one of our stewards.

Medical, Ambulance & First Aid Facilities

Amvale Scotland are the SEC's partner for first aid, ambulance and medical services across the campus. They are highly experienced in providing robust medical management and services at some of Scotland's largest venues and events.


The SEC Centre features a fully stocked First Aid Centre on the east end of the concourse. First Aid facilities are also available in The OVO Hydro and SEC Armadillo. We also have an on-site Medical Centre which, when staffed with A&E Consultants and Nurses, has full resus capabilities.


Our friendly, professional team can be approached directly on site or requested via a steward. Full details of medical, first aid and ambulance staff available to your event can be found at www.amvalescotland.com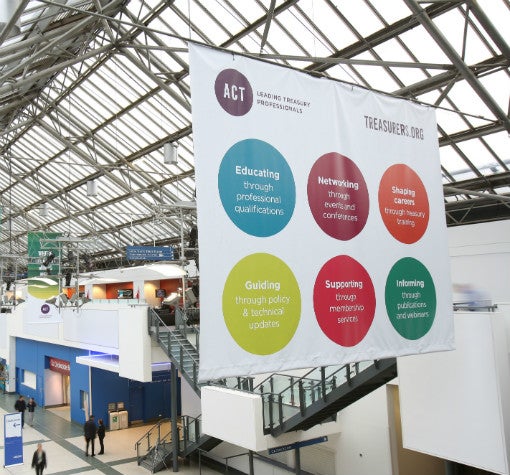 SEC has a full range of tools at your disposal to facilitate the best branding, advertising and marketing experience possible.
More Info
Team Glasgow

Glasgow was recently voted the 'World's Friendliest City' and you'll find that 'Team Glasgow' extends to warm, friendly Glaswegians, who love to help visitors.

At an official level, the Team Glasgow approach comprises the Scottish Event Campus (SEC), the Glasgow City Marketing Bureau (GCMB), universities, venues, hotels, restaurants, services, transport providers, local and national government all pulling together in a coordinated way to deliver the best possible experience to event organisers and visitors.

We have hosted many hugely successful events over the years and one of our greatest successes to date was in 2014 when the city hosted the 20th Commonwealth Games.

Since 2014, Glasgow's phenomenally successful pan-city approach has been galvanised still further with events like the 'MTV Europe Music Awards' and 'BBC Sports Personality of the Year' – both held at the SEC – coming to symbolise a new gold standard.

Meanwhile, Glasgow's business and academic communities continue to perform the vital role of spearheading bids, contributing content and engaging with conventions, events and exhibitions in a way our competitors can only be impressed by.

This collaborative culture cannot be overestimated.

Staff at both the SEC and GCMB enter into genuine partnerships with organisers, adding value to events that only fully registers when you see the city dressed to impress. Event branding in the city's main civic space, George Square, or on the approach to the SEC are just one way visitors are made to feel welcome.

Event Management

Event Management is included in the event contract.

The Event Management team is your one-stop shop for delivering a successful conference or event.

We liaise with colleagues in our event delivery team to ensure all our contractual obligations are met, that your event complies with legislative, licensing and budget requirements, and that you have all the support you need from operational departments including:

Hospitality
Box Office
Electrical/Gas and Plumbing
Housekeeping
Medical
Marketing
Rigging & Lighting
Security & Stewarding
Sponsorship/Commercial opportunities
AV & Technology
IT
Customer Experience

IT

We have a new, state-of-the-art digital communications infrastructure and site-wide cabling system to deliver Network services, ISDN and video.

Need a fast reliable private network for registration?

Our HP® Ethernet network can be accessed on an event-by-event basis in any location across the campus.

Need fast, reliable Internet access?

Our resilient 1Gb firewall protected Internet connection allows you to demonstrate products and services from your own website, or produce web casts with total confidence.

ISDN and analogue lines are also available.

Need a custom network?

Our flexible fully managed network can be configured to your precise requirements.

Need failsafe PCs?

We are able to provide high quality branded PCs, monitors, TFT screens and printers.

PCs can be hired stand-alone, or bundled with Internet access.

Hire includes installation, support and breakdown cover for complete piece of mind.

For further information contact Technical Services.

AV Technology

Our in-house staging and technical team are always on hand to provide comprehensive stage and technical production services.

As well as standard AV facilities, we also offer:

Set and stage design and construction
Hard-wired interconnectivity between all meeting rooms for video, audio and data
Lighting design and equipment
Tailor-made event management and production for large events
Webcasting and camera crew for real-time live production
We would be delighted to help you develop a fully customised brief to match your requirements

Cleaning

LSS has been the SEC's onsite cleaning and waste partner since 2015.

We are part of the Compass Group's Sports, Leisure & Hospitality division whose clients include Twickenham Stadium, Chelsea Football Club and the All England Lawn Tennis Club.

We work hard to maintain the highest standards of cleanliness throughout the campus and share the SEC's passion for reducing waste to protect the environment.

We are rigorous in our approach to waste management and striving to send zero waste to landfill.

Cleaning is included in all standard contracts. However, if you have any specific requirements please email LSS.

Customer Experience