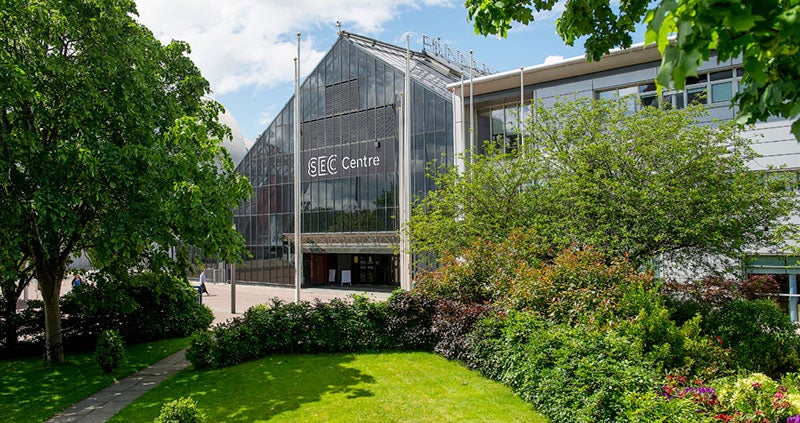 11 Oct
Back to school in Glasgow this Autumn
FOUR shows will touch all aspects of the educational spectrum at the Scottish Event Campus this autumn. UCAS, Scottish Learning Festival and the Scottish Graduate Fair have all been hosted at the SEC in recent weeks with Skills Scotland coming in November.
The focus of each show means that teachers, graduates, postgraduates, school leavers and those making university choices all have the chance to interact with key organisations and individuals in the coming months.
UCAS provides a unique opportunity for students to explore the range of opportunities available to them after school or college all in one place. The Scottish Learning Festival is the annual conference and exhibition for teachers in Scotland, and welcomes approximately 5,000 delegates over two days.
The Scottish Graduate Fair is the largest graduate, postgraduate and internship recruitment event in Scotland, attracting approximately 3,500 students and graduates of all disciplines and over 100 employers to the Campus. Skills Scotland Glasgow is the last event of the season and aims to inspire the nation's youth about their future careers and opportunities post education.
Glasgow has over 190 primary and secondary schools and four universities, making it a prime location for education focused events in Scotland.
UCAS' Head of Marketing and Events, Dana Cameron, said: "Our higher education exhibitions are often the first step for many young people in researching their options. Nothing beats face-to-face conversation, and for young people in Glasgow, this event is a great opportunity to meet those teaching and studying at universities and colleges, as well as hearing first-hand about programmes with employers."
Mark Saunders, Director of Springboard Events, which runs Scottish Learning Festival added: "Any major event needs a number of factors to be aligned in order for it to be a success. One of the most important is finding the right venue. We have held the Scottish Learning Festival here at the SEC since its inception. The venue offers a perfect blend of exhibition, conference and seminar facilites There are five hotels within 5 minutes' walk and the number is growing. The campus is on the motorway network, 15 minutes from an international airport and has its own railway station.
"Glasgow has a plethora of great bars and restaurants so business so business can continue seamlessly into the evening. Last but not least, the team here is very experienced in helping organisers deliver a successful event. For an event of this scale with 5,000 delegates, 200 exhibitors and over 150 conference sessions, the SEC is a simple choice."
Dan Thurlow, Director of Exhibition Sales at the SEC added: "Education is a key sector and the SEC is delighted to host such high quality events. Combined they help meet the needs of a range of stakeholders across the industry; teachers, education leaders and students of various ages when they need to make key decisions about their academic future and careers."