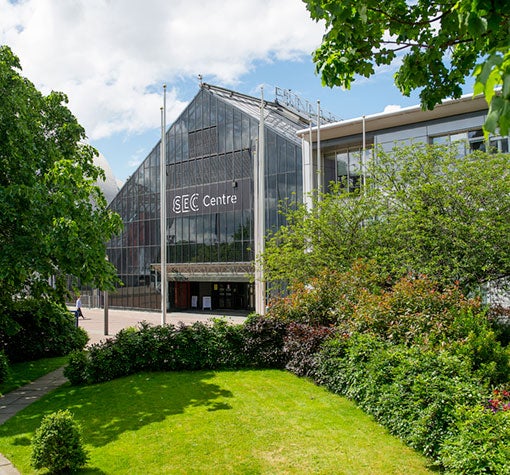 08 July
189,944 participant days secured for Scottish Event Campus
New business wins cement future business pipeline in Glasgow
The Scottish Event Campus (SEC) continues to secure new conference business for the future in partnership with Glasgow Convention Bureau and the city's academic institutions. The business secured amounts to 189,944 participant days for the city and will contribute £144m to Glasgow's economy. These wins will also deliver £168m and £196m to the Scottish and UK economies respectively.
Major international and UK conferences won since the end of last year will take place between 2021 and 2026 and range in size from 300-8,500 delegates. These include the Organisation for Human Brain Mapping; Royal College of Nursing, and CASE Europe, all for 2022. Three new conferences have been secured in the last two weeks.
Kathleen Warden, Director of Conference Sales at the SEC, said: "Whilst this has been a challenging time as we work with clients around the world to reschedule as many events as possible affected by Covid-19, we are continuing to strengthen the business pipeline for years to come. These wins are testament to the relentless teamwork with our key city partners and academic community and demonstrate the ongoing need for people to attend events in person.
"What's more, securing new dates for COP26 in 2021 provides a welcome boost for the city as we move forward and highlights the importance of conferences in driving social and economic progress."
Lars Muckli, Professor of Visual and Cognitive Neurosciences and Director of Functional MRI at the University of Glasgow is the leading academic who helped to bring one of these valuable meetings to the city. He commented: "We are proud to host the annual Organization of Human Brain Mapping (OHBM) meeting in Glasgow in 2022. Together with my colleagues at the University of Glasgow and the Imaging Centre of Excellence (ICE), we are excited to showcase the strength of the brain imaging community here in the city.
"This is the second time that the meeting has come to the UK in 27 years and in that time, the expertise in brain imaging in Glasgow has grown significantly. In 2008, the Centre for Cognitive Neuroimaging was created and in 2016 we welcomed Scotland's most powerful MRI scanner to ICE, helping us drive research into the function and organisation of the human brain. This has positioned Glasgow as a leading hub in the brain imaging field and has helped us to win the conference."
Aileen Crawford, Head of Conventions at Glasgow Convention Bureau, said: "It has been widely recognised that these recent weeks have been a huge struggle for the Tourism and Events industry in our city, so it is reassuring to see that conference organisers continue to be confident that face to face meetings are still valuable and important to the future vision and mission of their organisation.
"It is important that we continue to secure high profile conferences that are aligned to the city's key sectors and areas of academic research excellence, as they will support the socio-economic recovery of the city in the medium to long term."