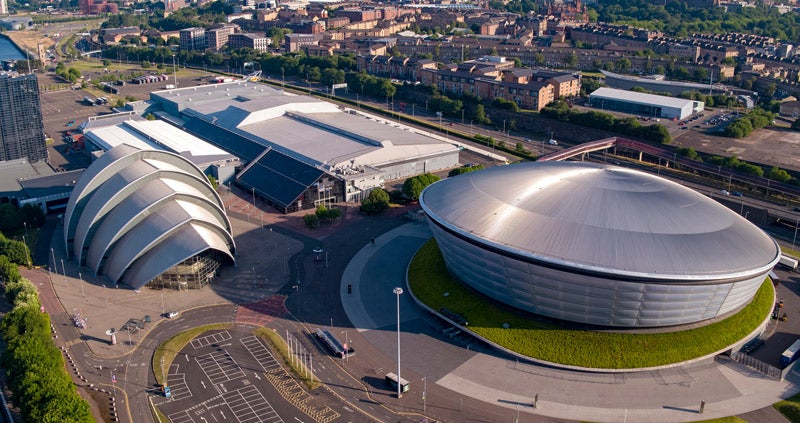 11 Sep
Scottish Event Campus to host COP26
The Scottish Event Campus (SEC), Glasgow, has been nominated to host the 26th Conference of the Parties – known as COP26. The conference is due to take place in November 2020.
Following a partnership with Italy, the United Kingdom won the bid to host the event which is designed to produce a response to the climate change emergency. Glasgow will host the main conference with the preparatory and youth events being held in Italy.
The conference will take over the entire Scottish Event Campus, including outdoor space in autumn next year. Over 30,000 delegates, including up to 200 world leaders, are expected to attend the event.
Peter Duthie, Chief Executive Officer at the SEC, said: "We are honoured to have been nominated as the host venue for the COP26 United Nations Climate Change–(UNFCCC) conference next year.
"This is an incredibly important event for Glasgow, Scotland and the UK at a crucial time for governments across the world as they address the escalating issue of climate change. The campus is committed to providing the best possible environment for world-class events and securing a conference of this calibre is testament to our long term vision for attracting globally significant meetings. We look forward to the formal acceptance of the UK bid at COP25 in Santiago."