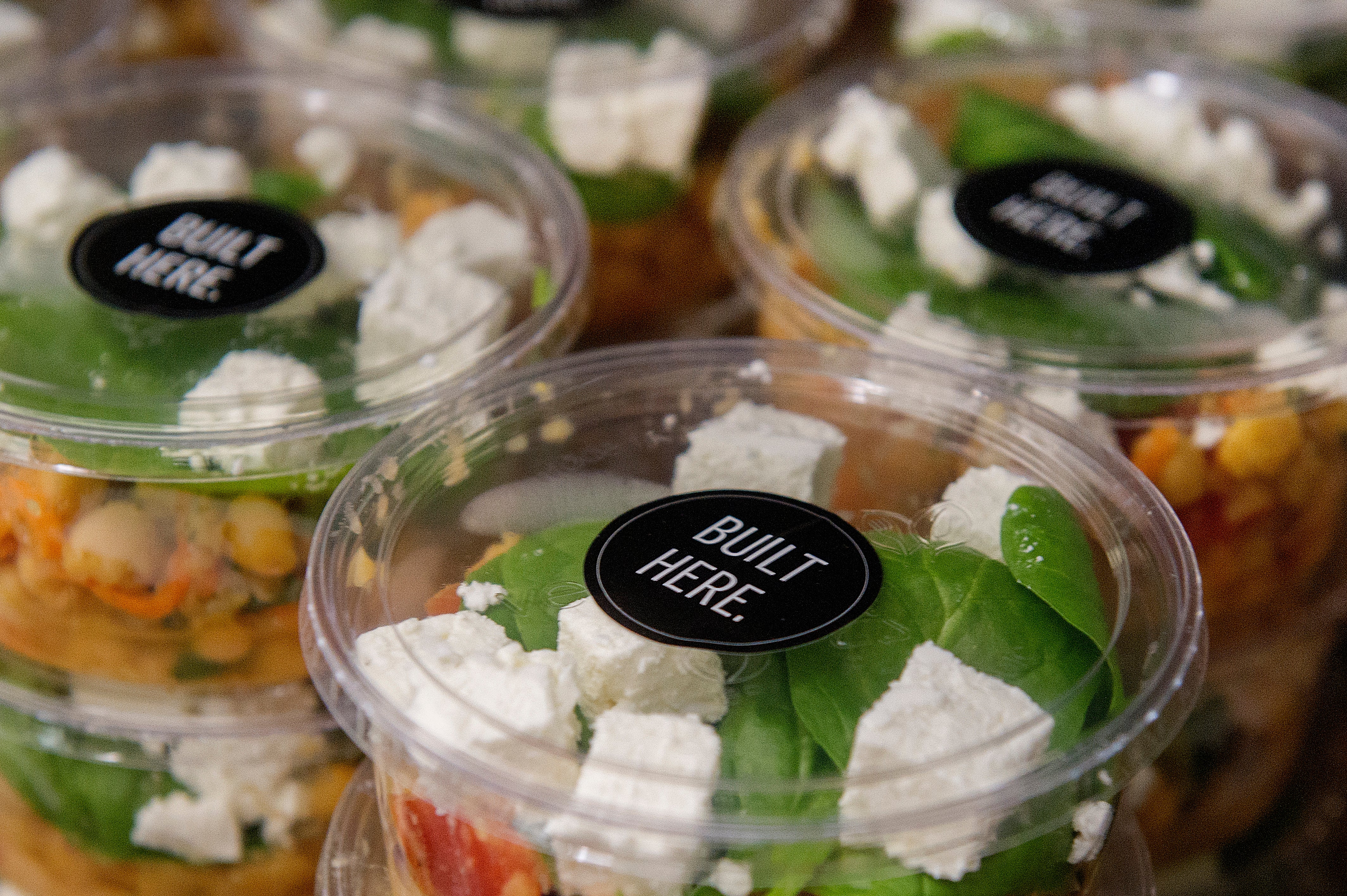 27 June
Scottish Event Campus Launches Streetspitality
SEC Food, the brand behind the food and drink partner of the Scottish Event Campus, have created a new concept for catering at conferences. The concept, named Streetspitality combines healthy, quick, street food hospitality, that gives delegates a contemporary and convenient food experience, whilst not compromising on nutrition.
The concept was trialled at TEDxGlasgow earlier this month, with delegates able to choose from several authentic dishes ranging from Hainanese Hot Smoked Salmon Salad, a gluten free/vegan Mongolian Chickpea Curry, to Sweet Potato and Pumpkin Doughballs. The delivery of Streetspitality is also in keeping with modern, sustainable street food eating; served in fully biodegradable and recyclable bowls, and provides options for vegetarians, vegans, coeliac and lactose intolerant delegates, that are designed into the menu, not as an afterthought.
"We wanted to rethink our approach to conference catering and acknowledge a new kind of delegate that wants great nutrition and great taste, but with more considered, modern and diverse options, packaged and delivered responsibly, and mindful of every body's different food preference. The concept also aligns to our continuing focus on being a healthy venue," commented Kathleen Warden, Director of Conference Sales at the SEC. "Streetspitality captures this approach and we're delighted by how well it was received by TEDxGlasgow earlier this month."
TEDxGlasgow's Founder and Curator, Gurjit Singh Lalli, added: "It was great to work with the SEC Food team on designing the menu and understanding how food is made so well, and to such a huge scale. They were great to work with and our delegates at the conference really enjoyed the food throughout the day. I look forward to working with them again soon."
"Conference catering is a hot topic in the industry right now, but we have been working hard for a long time to change the way in which we feed people in this environment, John McNeil, Head of Sales & Marketing at SEC Food. "We've done a lot of research into how food can help attendees remain engaged throughout the day – it goes so much further than regular tea breaks. Our goal was to give delegates an authentic, tasty, modern hospitality experience.
Lucinda Bruce-Garyne, Founder of Genius Food, who spoke at the event commented: "I thought the catering format for food was inspired. The food on offer was quick and easy to access as well as interesting and tasty. My family and I were also impressed that most of the food available was gluten and dairy free and very well sign posted. You have no idea how much that means to people who have to avoid these allergens."