SEC Food – A Powerful partnership
We are SEC Food - the brand behind food & drink at the Scottish Event Campus. We are part of Levy UK, the catering and hospitality partner to many of UK's most iconic sport, leisure, heritage and performing venues and many conference and exhibition centres. Our recipe for success is to create great food and drink experiences by putting our partners and guests first.
Through our insights and knowledge of the UK's high street and hospitality market, we have our finger firmly on the pulse. We understand how food and drink is increasingly intrinsic to every guest experience.
We look forward to working with you.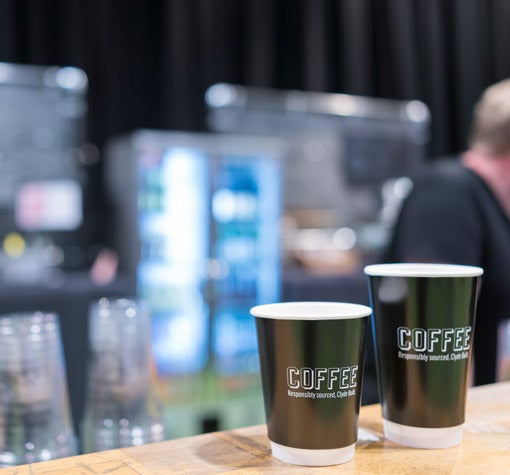 Retail
​We believe that great food makes great events. Customers who eat well are likely to arrive earlier, stay longer, network effectively and be inspired to return.
With everything under one roof, audiences are treated to a range of high street quality options either in the exhibition halls or on the concourse.
Our flagship restaurant, Clydebuilt Bar & Kitchen, serves visitors with tasty food & drink throughout the day. Located at the east entrance, and flooded with natural light, it's the perfect environment for a working breakfast, networking lunch, or after-show drinks. Organisers can even hire a local musician or band to keep the atmosphere going. Deli & Bakery, our grab and go outlet, provides visitors with great tasting food, and speciality coffee, on the move.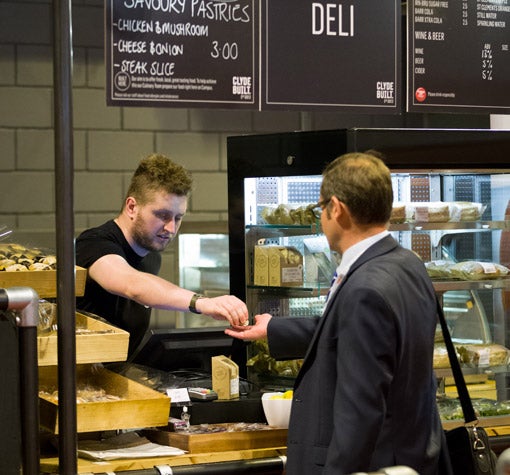 In Exhibition
In the exhibition halls, our expert team will help organisers create the ideal experience for visitors and exhibitors. Our approach starts with creating the look and feel of your space, translating it into a catering plan, designing the concepts and serving food and drink that hits the mark. We aim to create a unique solution for every event, taking into consideration audience profile, demographics, dwell time, trending food concepts and dietary requirements.
Our flexible pop-up outlets mean we can put great food at the heart of your show. We have a range of flexible solutions serving everything from speciality coffee, sandwiches, salads, pop-up food concepts and even our own signature homemade pizza.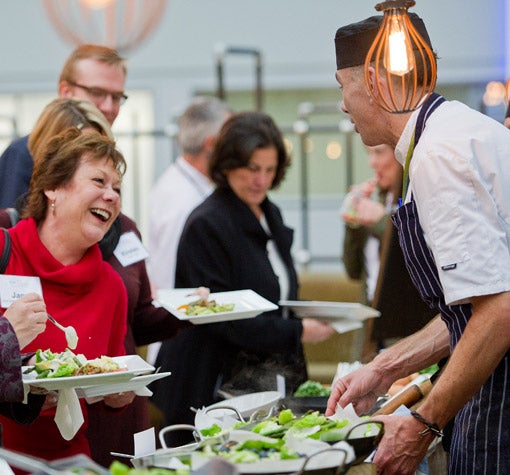 Market Insight
We bring our market expertise, bags of enthusiasm and innovative concepts to create a long-lasting impression. We have a commitment to our partners; delivering the best food and drink on offer and ensuring our teams understand and share the core values of whichever client we are working with. We skill our people to be passionate about the surroundings in which they are working in so that they become part of your team.
Our team provide in-depth insights and analysis to help you tailor your catering offering to your audience. We understand how important catering is to the success of your show. Throughout the year, our team carries out in-depth research to provide knowledge on all kinds of audiences and demographics. This helps organisers create bespoke menus, catering locations and potential offers specifically to their key audience, enhancing dwell time and overall visitor experience.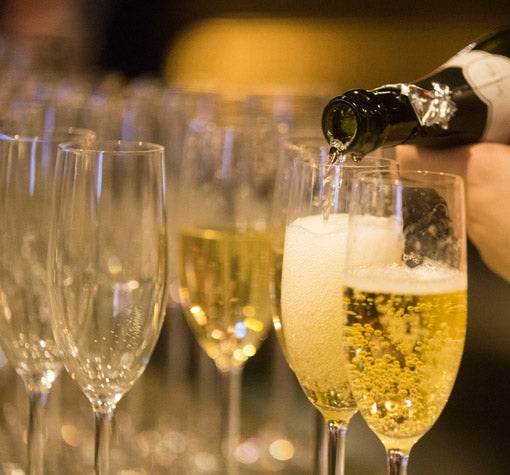 Drinks Receptions
At the end of a long day, we know it's nice to relax with a drink or two. We have a number of spaces which can be used for drinks receptions, networking and VIP events. You could even host a party in your exhibition. Speak to our sales team to find out more.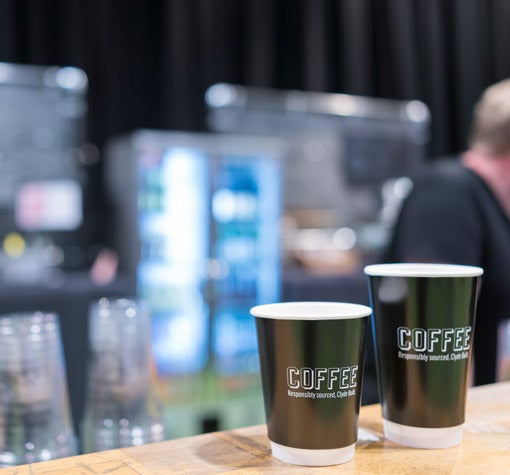 Sponsorship & Branding
The options are endless when it comes to catering branding opportunities. Just ask! From coffee cups to an entire food outlet, clients have plenty of opportunities to highlight their brand across the exhibition. It's a great way to be a little more creative with show marketing or sponsorship. Our on-site marketing and design team are on hand to provide you all the support you need to promote your brand, or partners, at the show.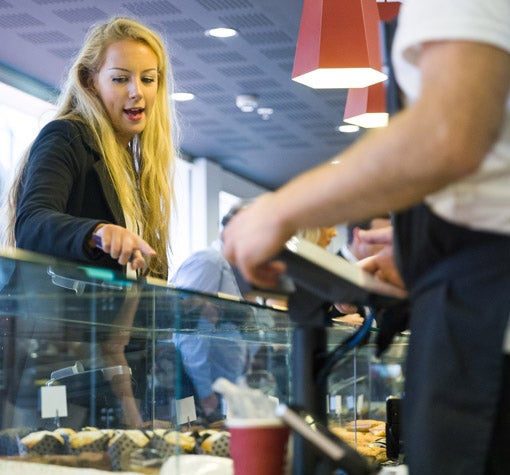 Exhibitor Benefits
At the SEC, we know that exhibitor loyalty and satisfaction is crucial. To make it a little easier, we offer a 35% discount to all exhibitors on all food and drink at the SEC. This covers the build, open and breakdown periods of the event.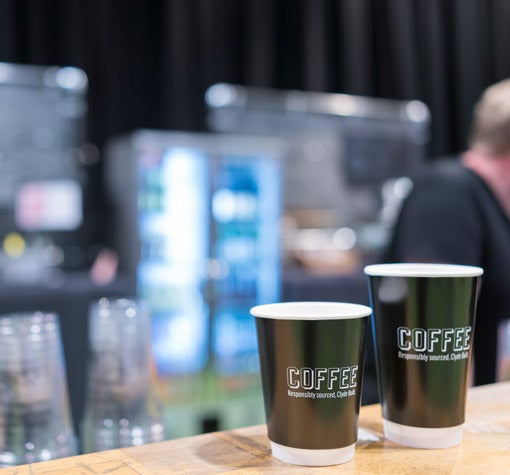 We know that time is of the essence. That's why we have developed a new stand catering website which lets exhibitors order food and drink direct to their stand. Exhibitors can even make orders on the day! Visit our site or contact us to find out more.
More Info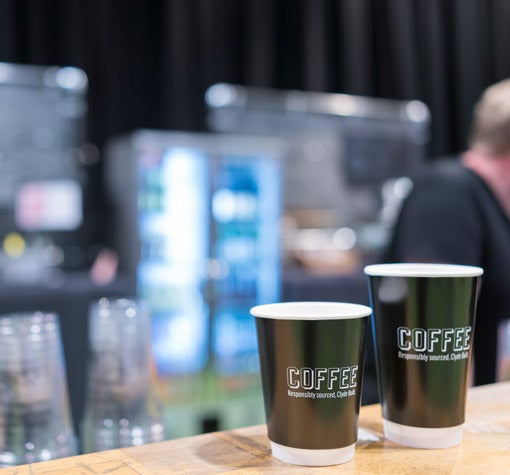 Event Hospitality
Should you require delicious food throughout an exhibition, we have a variety of exclusive spaces in the venue which are perfect for private events, board meetings, VIP lunches or sit-down dinners. Our team will provide a personal service and advice throughout, from choosing menus to those final touches which will help deliver a great guest experience.