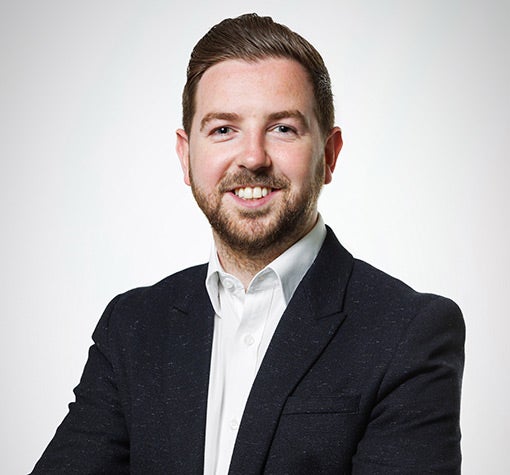 13 July
SEC's Exhibitions Marketing Manager Recognised in 30 Under Thirty Listing
Marc Findlay, Exhibitions Marketing Manager at the Scottish Event Campus has been inducted into the 2017 Exhibition News 30 Under Thirty.
EN Thirty Under 30 was launched in 2015 by Mash Media, publisher of Exhibition News, as a way of recognising outstanding up and coming individuals in the exhibition industry.
The initiative provides a platform for the top 30 young professionals within the exhibitions industry to highlight their outstanding achievements and offer them opportunities to learn and support each other, as well as connect with leading figureheads within the industry.
Marc joined the SEC in August 2016 and has had a significant impact on the exhibitions side of the business since his arrival. Joining a small, well established and successful exhibitions team, Marc very quickly developed and implemented an effective marketing strategy that is already delivering results.
The award is testament to Marc's dedication towards his role and his commitment to embracing the exhibitions sector and developing relationships with key industry stakeholders.
Marc said: "I'm delighted to be selected in EN 30 Under Thirty and thank Mash Media for the recognition as it's a great honour. The exhibitions industry is innovative and fast moving, and the SEC has given me opportunity to lead the marketing for the sector and it's promising to see that the initiatives are working well."
At the SEC people are a vital component of the vision to be best event campus in Europe and the company take great pride in having a dynamic and collaborative workforce which encourages career development.
Hazel Ferguson, Head of People at the SEC added: "We are creating a culture here at the SEC which enables individuals and teams to explore and execute their ideas. Your role at the SEC is more than just your job description, and we are encouraging our team to think differently and embrace new challenges.
"Marc is a great example of this, he has gone above and beyond with the support of the company. We're really proud of him and look forward to sharing more of our team success stories in the future."