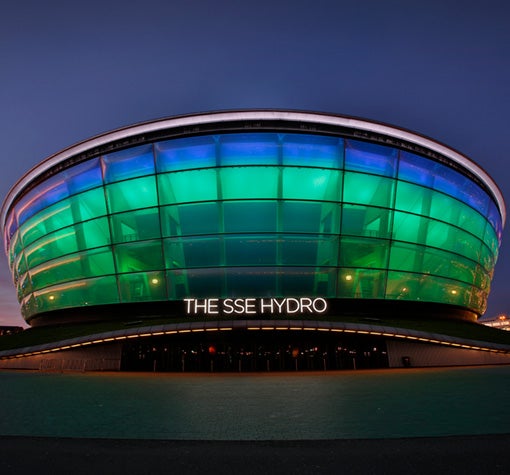 23 Oct
DEEZER PARTNERS WITH THE SSE HYDRO GLASGOW TO BRING MORE MUSIC TO CONCERT GOERS
Deezer, the world's most personal music streaming service, is enhancing the music experience for concert goers through a partnership with the OVO Hydro Glasgow, providing millions of visitors with even more entertainment before and after a performance.
The OVO Hydro is the largest purpose-built entertainment venue in Scotland and ranks as a Top 10 global venue. It attracts an audience of more than a million visitors each year. Starting today, visitors can head to the OVO Hydro website to access a large range of artist-focused playlists. The content will also be available through customer emails and social media.
Each Deezer playlist, curated by its editorial team, will host a selection of songs or an album from every musician performing at the OVO Hydro, helping fans get in the mood and build excitement before and after a gig. Fans will also have the chance to discover playlists from global artists that may one day perform at the venue.
Phil Moore, Deezer's VP of Northern & Southern EMEA commented: "Our partnership with OVO Hydro allows visitors to have a free and unlimited music experience, enjoying artist content at any given moment. The playlists will fuel the anticipation around a performance and allow fans to easily find compilations of their favourite musician."
Ross Easton, Head of Commercial at The OVO Hydro said: "We are delighted to bring Deezer on as an official partner for The OVO Hydro. Their specially curated playlists will give fans a new way to experience artists before they see them live on the Hydro stage - they can listen to the newest music, relive the classics and share the pre-gig excitement! This platform will bring an added layer to what it means to attend an event here."
For those wanting to take the music experience further, Deezer has a diverse library of 53 million tracks and access to 'Flow', a never-ending soundtrack that provides current favourites mixed in with recommended new and old music tailored to your personal tastes.
The multi-year Deezer and OVO Hydro Glasgow partnership will begin October 2018.