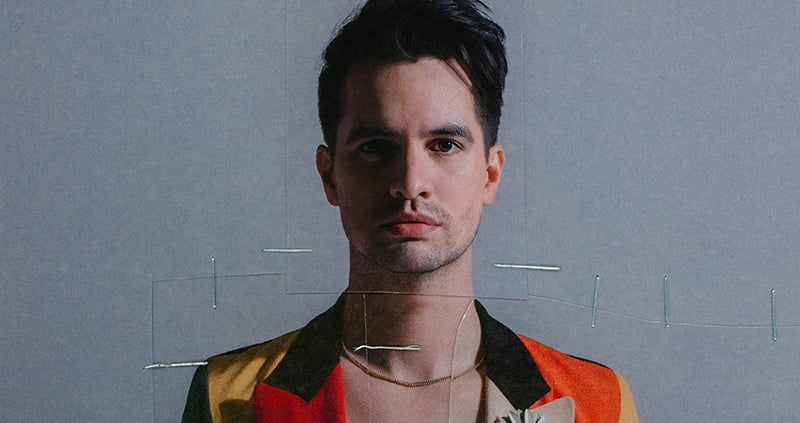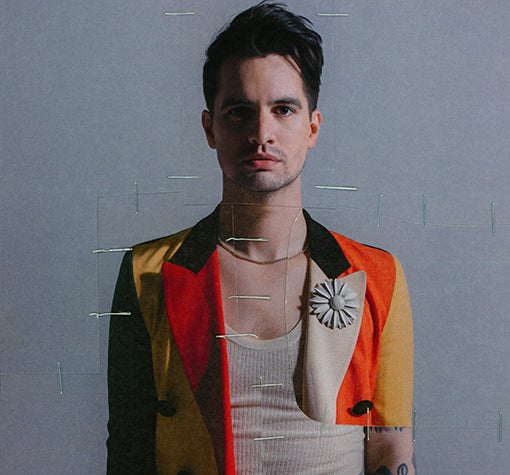 03 Mar 2023 Doors: 6.30pm

Showtimes will be released approximately 3 days before the date of the event.
*Event timings issued are a guideline only and may be earlier or later than originally published.
PANIC! AT THE DISCO ANNOUNCES VIVA LAS VENGEANCE
Grammy-nominated and multi-platinum band, Panic! At The Disco have announced their seventh studio album, VIVA LAS VENGEANCE, due August 19th. The upbeat, driving, anthemic title track, out now, kicks off the new era of Panic! At The Disco. The video, directed by frequent Panic collaborator Brendan Walter ("High Hopes"), is out now.
VIVA LAS VENGEANCE shows a change in process for frontman/songwriter Brendon Urie, having cut everything live to tape in Los Angeles alongside his friends and production partners, Jake Sinclair and Mike Viola. The cinematic musical journey is about the fine line between taking advantage of your youth, seizing the day and burning out. The songs take an introspective look into his relationship with his decade plus career including growing up in Las Vegas, love, and fame.
"Viva Las Vengeance is a look back at who I was 17 years ago and who I am now with the fondness I didn't have before. I didn't realize I was making an album and there was something about the tape machine that kept me honest." - Brendon Urie
Panic! At The Disco has also announced THE VIVA LAS VENGEANCE TOUR, their global headlining arena run kicking off September 8th in Austin, TX. The world tour will mark the band's return to iconic venues like NYC's Madison Square Garden, LA's Kia Forum, London's The O2 and more.
VIVA LAS VENGEANCE marks the first new music from Panic! At The Disco since the 2018 release of their #1 album, RIAA certified platinum-selling Pray For The Wicked, highlighted by the 5x-platinum smash hit "High Hopes" which simultaneously hit #1 across three different radio formats and broke the Billboard record for most weeks atop the Hot Rock Songs Chart! The hit song was nominated for Top Rock Song at the Billboard Music Awards as well as Favorite Pop Rock Song at the AMAs. The album also featured platinum smashes "Hey Look Ma, I Made It," and "Say Amen (Saturday Night)". The band's 2019 sold-out Pray for the Wicked arena world tour sold over 1 million tickets and received critical praise including, "[Urie's] got the charisma, musical talent and stamina to be one of music's longest-lasting leading men," (Variety), "Brendon Urie embodies on-stage theatrics like few other frontmen," (SF Weekly), and "From dancing fire to a flying piano, Panic! At The Disco puts on a wild show" (Milwaukee Journal Sentinel).
Important Ticket Information

Please note: The SEC Box office is temporarily closed. We are currently processing all ticket purchases online rather than at the SEC Box Office for the foreseeable future.

Accessible tickets can be booked online, or you can call 0141 576 3230 (replaces 0800 952 0110 temporarily) (open Mon-Fri 9am-2pm).

COVID-19 Customer Update

For more information on COVID safety measures in place and what can be expected when you attend events, please check here.

Digital Tickets

Your mobile is now your ticket.

Delivering the best purchase experience, digital tickets removes the inconvenience of visiting the box office in person or making a call to book. Purchase via ovohydro.com or sec.co.uk and your tickets will be delivered straight to your device, when available. Your tickets will be stored in your TM account and can be accessed via the TM mobile app.

No more worrying if tickets will arrive in the post or hoping you get them in time for that important gift. The stress of losing or forgetting your tickets will be replaced with the confidence of knowing that they are stored securely on your device and are available for you at any time.

Transfer tickets quickly and easily to all members of your party, giving you the freedom to plan your journey to the venue. No need for everyone to arrive together or wait for that friend who is held up.

For more information about digital tickets, please click here.

Accessible Ticket Booking

Customers who wish to buy tickets for accessible positions can do so online via our websites (ticketing powered by Ticketmaster), or by using our accessible booking line on 0141 576 3230 (replaces 0800 952 0110 temporarily) (open Mon-Fri 9am-2pm).