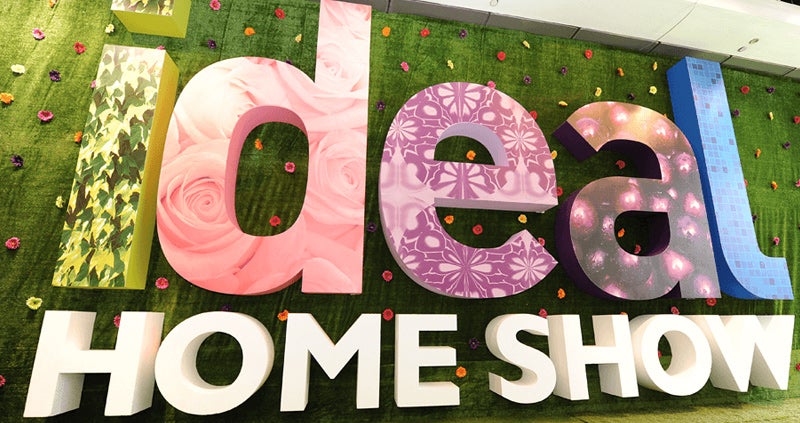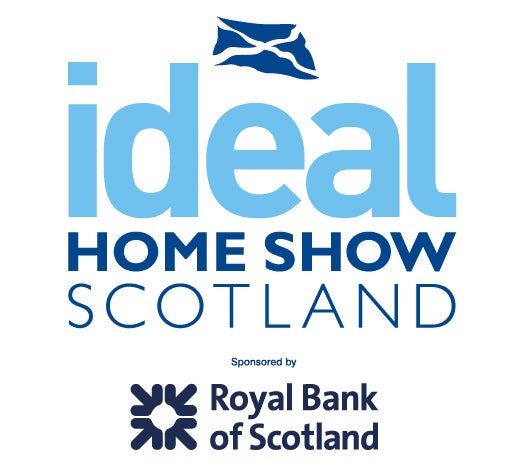 15 Oct 2020 Doors: 10am

10am - 5pm

16 Oct 2020 Doors: 10am

10am - 5pm

17 Oct 2020 Doors: 10am

10am - 5pm

18 Oct 2020 Doors: 10am

10am - 5pm

*Event timings issued are a guideline only and may be earlier or later than originally published.
Rescheduled from 11 - 14 June
In light of the current situation, we have been working tirelessly to secure new show dates and are happy to announce that the Ideal Home Show Scotland will now be returning in the autumn. With brand new dates announced, the show will take place on Thursday 15th – Sunday 18th October 2020 at the SEC Glasgow, Scotland.
Your tickets for this year's event will automatically be transferred over to the new dates, so you don't need to do a thing. If you have any questions about your ticket validity, please see our FAQs here (Athena to link).
Thank you for your understanding, valued loyalty and support. We hope you agree that this will be something for us to all look forward to during these challenging times.
In the meantime, please find us on Instagram , Facebook and Twitter where we'll be sharing tips and advice from our expert and celebrity friends on how to keep healthy, learn new things and stay entertained.
Our thoughts go out to all of you who have been affected by this unprecedented situation. Take care of yourselves, your loved ones and your communities and we look forward to seeing you all soon.
FAQs
What are the new show dates?
Thursday 15th – Sunday 18th October 2020 at the SEC Glasgow, Scotland.
Is the show still going to be taking place at the SEC Glasgow in Scotland?
Yes, the venue will remain as SEC Glasgow in Scotland.
I already have tickets for the Ideal Home Show Scotland (11– 14 June 2020), can I use these tickets for the show taking place on Thursday 15th – Sunday 18th October 2020?
Yes, your tickets are valid for these new show dates
Will I need to get a replacement ticket with new dates?
No, simply bring along your current ticket, by either printing at home, or showing on your phone and this will give you access into the show
My ticket has a specific date on it. Do I need to choose another specific date and get a new ticket?
No. Weekday tickets will be valid 15th or 16th October and for anyone with a weekend ticket, you can visit 17th or 18th October.
Will the programme and exhibitors be the same for the postponed show?
We will aim to keep the programme the same where possible, subject to speakers being available for the new dates. We also hope that the exhibitor list will remain much the same. Please keep an eye on the website
I have booked travel or a hotel for the show, is there any compensation to cover this?
Unfortunately, we are unable to cover travel and hotel costs. You may want to contact your provider directly to discuss amending your booking to the new dates.
I have pre-paid for parking, will I be able to get a refund or use it for the new show dates?
If you require a refund or would like to find out more about moving your pre-paid parking to an alternative date, please email the team at [email protected].
Across the 4 days of the show there is so much to see and do to keep you entertained, while supplying you with ideas and inspiration for your home!
Celeb Talks
Representing each section of the show, the theatre hosts talks and demonstrations from the nation's most loved home experts and celebrities. The Ideal Super Theatre has everything you need for the ultimate inspiration to create your own Ideal Home.
Interior Inspiration
In the Ideal Roomsets, you'll find endless inspiration for your decorating projects however big or small, plus all the shopping info you need to pick up all the latest must-have accessories and furniture.
Show Garden
Seeking inspiration for your own exterior spaces? Then head over to The Show Gardens. It's a hotbed of innovative and on-trend styles that will have your head swimming with new ideas for your garden.
Show Home
Step inside the Show Home and pick up tonnes of ideas and inspiration for your interiors and home design.
Your Ideal Home Show Scotland ticket includes free entry to the Eat & Drink Festival. With top chefs cooking live, a huge selection of street food vendors, wine and cocktails masterclasses and artisan food producers from across Scotland.
15 - 18 Oct 2020
SEC Centre

Rescheduled from 11 - 14 June