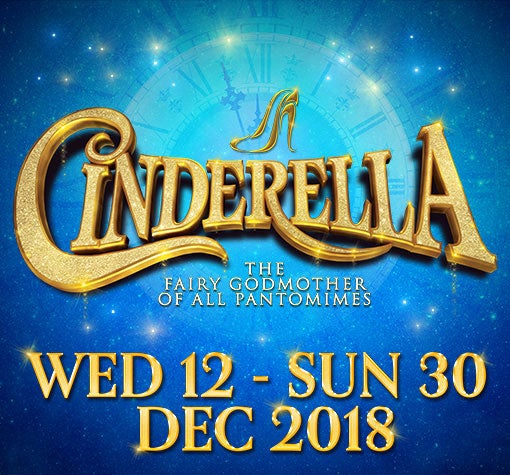 12 Dec 2018

Show time 13:00

12 Dec 2018

Show time 19:00

14 Dec 2018

Show time 13:00

14 Dec 2018

Show time 19:00

15 Dec 2018

Show time 14:00

15 Dec 2018

Show time 19:00

16 Dec 2018

Show time 13:00

16 Dec 2018

Show time 17:00

17 Dec 2018

Show time 13:00

17 Dec 2018

Show time 19:00

19 Dec 2018

Show time 13:00

19 Dec 2018

Show time 19:00

20 Dec 2018

Show time 13:00

20 Dec 2018

Show time 19:00

21 Dec 2018

Show time 14:00

21 Dec 2018

Show time 19:00

22 Dec 2018

Show time 14:00

22 Dec 2018

Show time 19:00

23 Dec 2018

Show time 13:00

23 Dec 2018

Show time 17:00

24 Dec 2018

Show time 13:00

24 Dec 2018

Show time 17:00

26 Dec 2018

Show time 14:00

26 Dec 2018

Show time 19:00

27 Dec 2018

Show time 14:00

27 Dec 2018

Show time 19:00

28 Dec 2018

Show time 14:00

28 Dec 2018

Show time 19:00

29 Dec 2018

Show time 14:00

29 Dec 2018

Show time 19:00

30 Dec 2018

Show time 13:00

30 Dec 2018

Show time 17:00
View All Showings
*Event timings issued are a guideline only and may be earlier or later than originally published.
Plan ahead and arrange your Christmas trip to the fairy godmother of all pantomimes, Cinderella!
Don't wait until midnight to buy your tickets, EARLY BIRD OFFER available now!
£5 off* top price tickets to all performances
* Valid on top three prices. Offer available until 01/05/18, subject to availability.
Join Cinders as she transforms from rags to riches, outwits her Ugly Sisters, and with help of her best friend Buttons and one very magical Fairy Godmother, wins the heart of the dashing Prince Charming!
Cinderella will feature all your favourite ingredients for a perfect pantomime; a fabulous cast (keep your eye out for the announcement), laugh out loud comedy, stunning scenery, 3D special effects, beautiful costumes and plenty of boos and hisses for all the family to enjoy.
The clock is ticking…book your tickets to the ball today!
12 - 30 Dec 2018
SEC Armadillo

EARLY BIRD PRICES
£21.47 - £26.55 (inc admin fee) + fulfilment

Available from the SEC Box Office:

0844 395 4000*

*Calls will cost 7 ppm plus your network charge