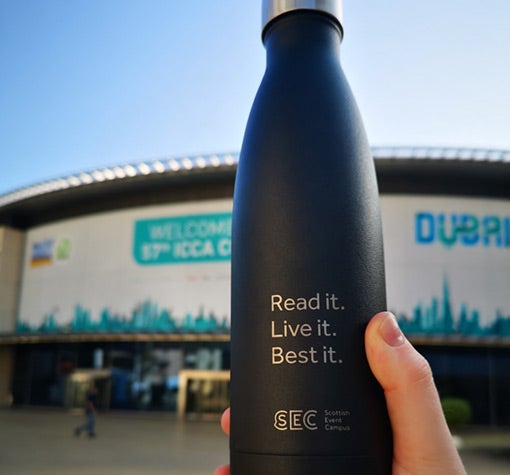 I arrive in Dubai (after a pretty bumpy flight, and limited sleep) to be greeted by the friendly faces of ICCA waiting to transfer me to my hotel.

This is a pretty good indicator of things to come. From the minute I arrived at the Dubai World Trade Centre, the first thing I experience is smiling faces and people going above and beyond to help you out. Everyone behaves as if they know you, which makes it so much easier to navigate what could be a fairly daunting experience.

The morning is spent attending the ICCA first Time attendee programme. I wasn't sure what to expect, but can now officially say it is a "must" for any newcomers. We were split into groups of no more than eight, thoughtfully arranged in sectors. We spend time getting to know each other, and I now have a few friendly faces to spot throughout the rest of the Congress.

The programme helps to plan out your sessions to get the best out of the conference. As a result, I feel far more comfortable and have nearly run out of business cards!

The afternoon sees us attend sector and chapter meetings, where we receive valuable updates on what's happening in venues and in the UK & Ireland. I speak to the UK&I chapter meeting about what I hope to get out of the conference and how to communicate with millenials. - nerve wracking but it went well!

We finish with the ICCA general assembly - for me, an invaluable insight into the business side of this incredible organisation.

Tonight - the welcome reception at the Armani hotel. Delighted to have settled well into the Congress and looking forward to tomorrow's learnings.