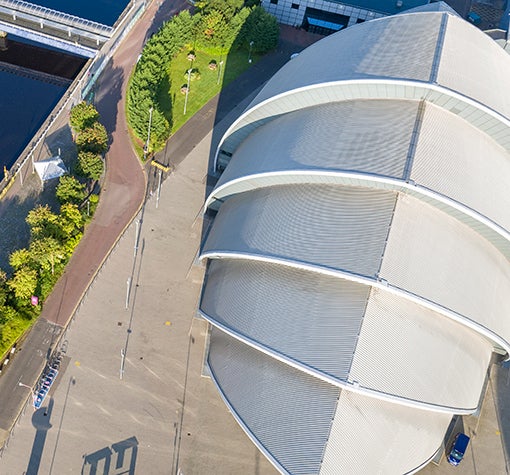 23 Aug
Health profession education conference aims to inspire Scottish school pupils into the sector
AMEE - The International Association for Health Professions Education is proud to announce an innovative initiative aimed at fostering the growth of Health Profession Education (HPE) careers among aspiring students. Part of the AMEE 2023 conference taking place at the SEC in Glasgow from 26-30 August, this pioneering legacy program not only reflects AMEE's commitment to advancing health professions education but also its dedication to building a lasting impact in the communities it serves.
In partnership with the University of Glasgow, AMEE has recruited 20 S5/S6 students, to attend the conference for one day on 27th August from the following schools:
St Roch's Secondary, Notre Dame High School, Holyrood Secondary School, Bellahouston Academy, Greenwood Academy, Hermitage Academy, Boclair Academy, Springburn Academy, St Ninian's High School, St Mungo's Academy, Hamilton Grammar School, Our Lady's High School, St Thomas Aquinas, Kilmarnock Academy, Prestwick Academy, Whitehill Secondary School, Stonelaw High School, John Paul Academy and Calderhead High School.
AMEE is committed to the longevity of this initiative and its impact on the students. To evaluate the success of the event, AMEE will gather feedback from the students, assessing their impressions and takeaways. To ensure the legacy continues, AMEE will establish focus groups and maintain regular communication with the students through emails, online discussion forums, and virtual meetings. When AMEE returns to Glasgow, a comprehensive evaluation will be conducted. This evaluation will assess the career paths chosen by the participants—whether they ventured into HPE, became practitioners, or pursued alternate avenues—and the reasons behind their choices.
Tracey Thomson, Head of Operations, AMEE said: "Through this groundbreaking initiative, AMEE aims to nurture a generation of health profession educators who are passionate, skilled, and committed to elevating the quality of health professions education globally. By actively contributing to the development of the students' careers, AMEE envisions a world where the impact of its involvement resonates long after the conference has ended."
Kathleen Warden, Director of Conference Sales, SEC said: "Inspiring the younger generation to experience the leading conference in health professions education is an opportunity not to be missed. AMEE has come up with a clever way of engaging school aged pupils in its sector, while genuinely helping them make informed career choices."
Glasgow Convention Bureau worked closely with the SEC to bring the AMEE conference to the city. Aileen Crawford, Head of Glasgow Convention Bureau said: "We are delighted to welcome the annual AMEE Conference back to Glasgow this month, for the third time. It's heartening to see an association such as AMEE use its conference to launch an initiative to inspire young people at the start of their career. This is a unique opportunity for students in Glasgow to network with conference delegates, experience the conference environment and build lasting relationships with the AMEE community."
The AMEE conference will be held at the SEC from 26-30 August 2023