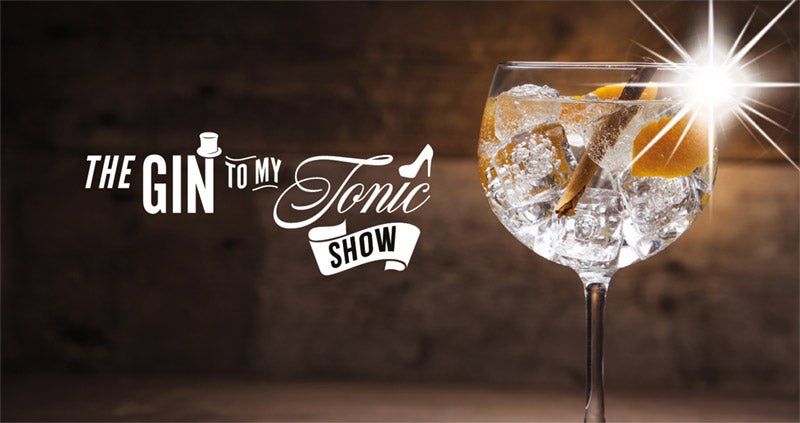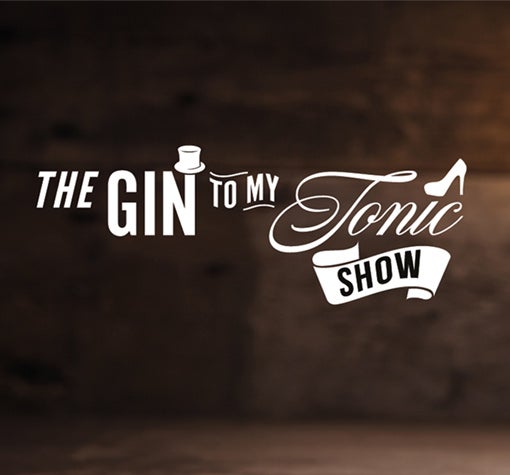 The Gin To My Tonic Show 2022
28 Oct 2022

Start 6pm

29 Oct 2022

Start 12pm

29 Oct 2022

Start 6pm

30 Oct 2022

Start 12pm

*Event timings issued are a guideline only and may be earlier or later than originally published.
Winner of Best Gin Event, The Gin To My Tonic Show: The Ultimate Gin Festival returns to Glasgow on 28th-30th October 2022.

An Aladdin's cave of gin and craft spirits await all that attend as gin distillers old and new unite to take you on the ultimate gin adventure. You'll be able to enjoy unlimited tasting samples as you work the room, with a choice of over 250 craft gins and spirits, but that's not all…

Like what you've tried? Why not treat yourself to a full size G&T or artisan cocktail. Fancy learning more? Join our immersive workshops and masterclasses lead by industry experts. Want to relax and have fun? Take a seat and let our bar team serve up some gin exclusives. Looking for something other than gin? Our distillers will also be sharing vodka, rum, whisky and more, meaning there's something for everyone.

No other Gin Festival brings together the wonderful world of craft gin and spirits in quite the same way, so for those looking to celebrate all things gin and gin-dulge with the UK's very best craft spirit producers, then this is most certainly the Gin Festival for you.

WHAT TO EXPECT:

- Each of the 50+ distillery / brands in attendance have their own unique space from which you can learn about the backstories, production methods, botanical make up and tasting notes.
- Enjoy samples from each of the brands but plan your time wisely as with over 250+ craft spirits there's plenty to discover.
- Like what you've tried? Then you can purchase a full size drink straight from the distillery, or even grab yourself a bottle to take home for your collection!
- Get hands-on with cocktail making workshops brought to you by leading spirit brands
- Learn about distillation methods and what makes brands unique by attending masterclasses, hosted by established and emerging distilleries.
- Enjoy a drink at our fabulous bars, including The Gin To My Tonic Bar and Connoisseur VIP Bar.

Package Information

GIN ENTHUSIASTS PACKAGE
Show Guide
Tasting Samples
Access to Classes and Workshops
Shop & Drop Facility

GIN CONNOISSEURS PACKAGE
Limited Availability
Fast Track Entry
Show Guide
Tasting Samples
Exclusive Access to the 'Connoisseurs Lounge' complete with complimentary G&T
Access to Classes and Workshops
Shop & Drop Facility
Private Cloakrom
Tote Bag
The Gin To My Tonic Branded Copa Glass & Stainless Steel Straw

Important Ticket Information

Please note: The SEC Box office is temporarily closed. We are currently processing all ticket purchases online rather than at the SEC Box Office for the foreseeable future.

Accessible tickets can be booked online, or you can call 0141 576 3230 (replaces 0800 952 0110 temporarily) (open Mon-Fri 9am-2pm).

COVID-19 Customer Update

For more information on COVID safety measures in place and what can be expected when you attend events, please check here.

Digital Tickets

Your mobile is now your ticket.

Delivering the best purchase experience, digital tickets removes the inconvenience of visiting the box office in person or making a call to book. Purchase via OVOhydro.com or sec.co.uk and your tickets will be delivered straight to your device, when available. Your tickets will be stored in your TM account and can be accessed via the TM mobile app.

No more worrying if tickets will arrive in the post or hoping you get them in time for that important gift. The stress of losing or forgetting your tickets will be replaced with the confidence of knowing that they are stored securely on your device and are available for you at any time.

Transfer tickets quickly and easily to all members of your party, giving you the freedom to plan your journey to the venue. No need for everyone to arrive together or wait for that friend who is held up.

For more information about digital tickets, please click here.
28 - 30 Oct 2022
SEC Centre

£18.25 - 40.95

(inc admin fee) + fulfilment

18+