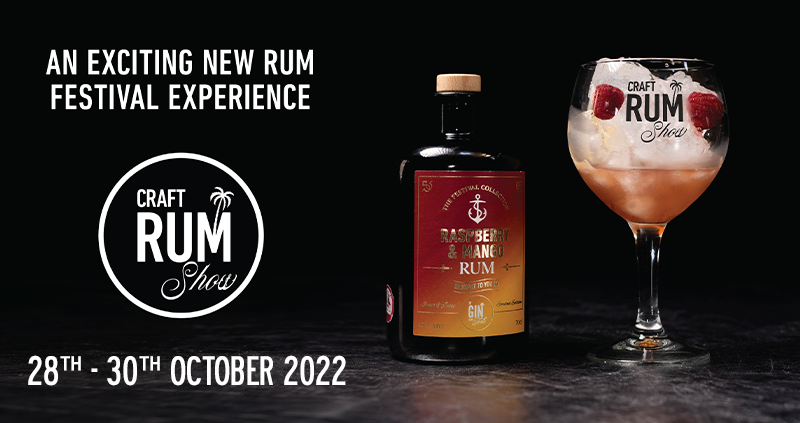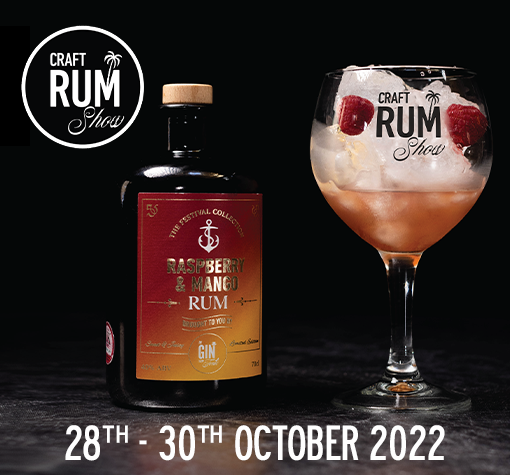 28 Oct 2022

6pm - 10pm

29 Oct 2022

12pm - 4pm

29 Oct 2022

6pm - 10pm

30 Oct 2022

12pm - 4pm

*Event timings issued are a guideline only and may be earlier or later than originally published.
NEW FOR 2022!
An Aladdin's cave of rum and craft spirits await all that attend as rum producers old and new unite to take you on the ultimate rum adventure. You'll be able to enjoy unlimited tasting samples as you work the room, with a wide of craft rums and spirits….
Like what you've tried? Why not treat yourself to a full size drink or artisan cocktail.
Fancy learning more? Join our immersive workshops and masterclasses lead by industry experts.
Want to relax and have fun? Take a seat and let our bar team serve up some rum exclusives.
Looking for something other than rum? Our distillers will also be sharing gin, vodka, whisky and more, meaning there's something for everyone.
No other Rum Festival brings together the wonderful world of craft rum and spirits in quite the same way, so for those looking to celebrate all things RUM with the UK's very best craft spirit producers, then this is most certainly the Rum Festival for you.
The Craft Rum Show, forms part of The Gin To My Tonic Show (Winner of Industry Choice Event).
View our event page for The Gin To My Tonic Show
RUM ENTHUSIASTS PACKAGE  

Show Guide
Tasting Samples
Access to Classes and Workshops
Shop & Drop Facility

Covid-19 Customer Update

For more information on COVID safety measures in place and what can be expected when you attend events, please check here.

Digital Tickets

Your mobile is now your ticket.

Delivering the best purchase experience, digital tickets removes the inconvenience of visiting the box office in person or making a call to book. Purchase via ovohydro.com or sec.co.uk and your tickets will be delivered straight to your device, when available. Your tickets will be stored in your TM account and can be accessed via the TM mobile app.

No more worrying if tickets will arrive in the post or hoping you get them in time for that important gift. The stress of losing or forgetting your tickets will be replaced with the confidence of knowing that they are stored securely on your device and are available for you at any time.

Transfer tickets quickly and easily to all members of your party, giving you the freedom to plan your journey to the venue. No need for everyone to arrive together or wait for that friend who is held up.

For more information about digital tickets, please click here.
28 - 30 Oct 2022
SEC Centre
On Sale Now

£17.05
(inc admin fee) + fulfilment

Select "Find Tickets" next to your preferred date and time in our listing

18+