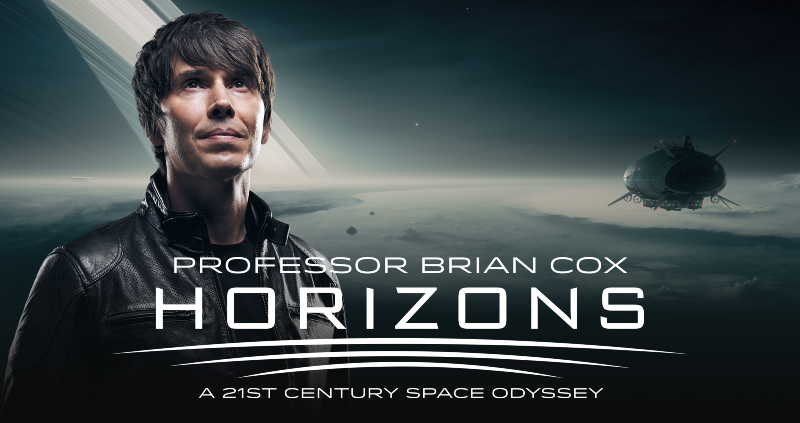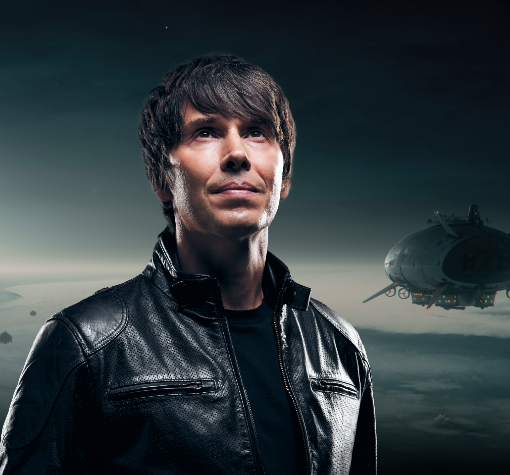 Professor Brian Cox
Horizons: A 21st Century Space Odyssey
02 Oct 2022 Doors: 18:30

Showtimes will be released approximately 3 days before the date of the event.
*Event timings issued are a guideline only and may be earlier or later than originally published.
Professor Brian Cox – Horizons: A 2021 Space Odyssey, originally scheduled to take place in The OVO Hydro on 09 October 2021 will now take place on 02 October 2022. Original tickets remain valid for the new date.
A message from the organiser:
"Due to the ongoing uncertainty regarding the easing of Covid-19 restrictions across the UK and Ireland, Professor Brian Cox – Horizons: A 2021 Space Odyssey will be postponed until 2022.
We want to ensure all ticketholders can attend and therefore the full schedule of shows will go ahead on alternate dates next year, from 29th August-2nd October 2022.
We understand this will be disappointing, but we look forward to seeing everyone in 2022. We've renamed the Tour "Horizons: A 21st Century Space Odyssey. Hopefully that'll cover it!".
Having set two Guinness World Records with his previous sell-out World Tour, Professor Brian Cox is back with a brand-new Arena show for 2021.
Horizons takes audiences on a dazzling cinematic journey; a story of how we came to be and what we can become. Using state of the art LED screen technology, Arenas will be filled with images of far-away galaxies, alien worlds, supermassive black holes and a time before the Big Bang. What is the nature of space and time? Why does the Universe exist? How did life begin, how rare might it be and what is the significance of life in the Cosmos? What does it mean to live a small, finite life in a vast, eternal Universe? The deepest of questions will be explored using the latest advances in our understanding of quantum theory, black holes, biology, planetary science, astronomy and cosmology.
Horizons is a celebration of our civilisation, of our music, art, philosophy and science; an optimistic vision of our future if we continue to explore Nature with humility and to value ourselves and our fellow human beings.
Brian will once again be joined by co-host of The Infinite Monkey Cage and award-winning comedian Robin Ince, perhaps the only collection of sentient atoms in the observable Universe capable of overseeing a Q&A with an audience of 10,000 people whilst wearing an old cardigan.
'A Jaw-dropping reminder that human life is both irrelevant and hugely precious.' ****
The Guardian
'Science and cosmology doesn't get any more dazzling and interesting than this – a wonderful journey through space and time orchestrated by Professor Brian Cox.'
Daily Echo

'Stunning' ****
Liverpool Echo
'Is your brain hurting yet? Because mine certainly was, but in beautifully, mind-expanding sort of way…We came away with a new found of love of the basics of science and maths, and a thirst to learn more' ****
Express and Star
COVID-19 Customer Update

For more information on COVID safety measures in place and what can be expected when you attend events, please check here.

Important Ticket Information

Please note: The SEC Box office is temporarily closed. We are currently processing all ticket purchases online rather than at the SEC Box Office for the foreseeable future.

Accessible tickets can be booked online, or you can call 0141 576 3230 (replaces 0800 952 0110 temporarily) (open Mon-Fri 9am-2pm).

Digital Tickets

Your mobile is now your ticket.

Delivering the best purchase experience, digital tickets removes the inconvenience of visiting the box office in person or making a call to book. Purchase via OVOhydro.com or sec.co.uk and your tickets will be delivered straight to your device, when available. Your tickets will be stored in your TM account and can be accessed via the TM mobile app.

No more worrying if tickets will arrive in the post or hoping you get them in time for that important gift. The stress of losing or forgetting your tickets will be replaced with the confidence of knowing that they are stored securely on your device and are available for you at any time.

Transfer tickets quickly and easily to all members of your party, giving you the freedom to plan your journey to the venue. No need for everyone to arrive together or wait for that friend who is held up.

For more information about digital tickets, please click here.

Accessible Ticket Booking

Customers who wish to buy tickets for accessible positions can do so online via our websites (ticketing powered by Ticketmaster), or by using our accessible booking line on 0141 576 3230 (replaces 0800 952 0110 temporarily) (open Mon-Fri 9am-2pm).
02 Oct 2022
OVO Hydro

Rescheduled from October 2021

£42.00 - £53.35

(inc admin fee) + fulfilment

Ticket limit: 10 per person

Under 16s with adult