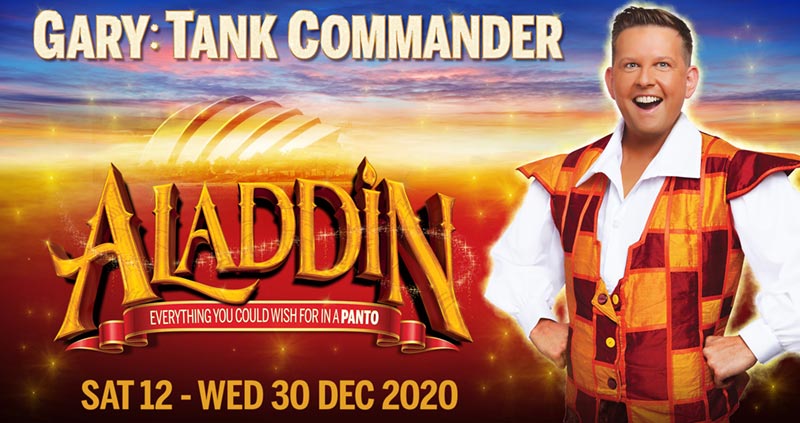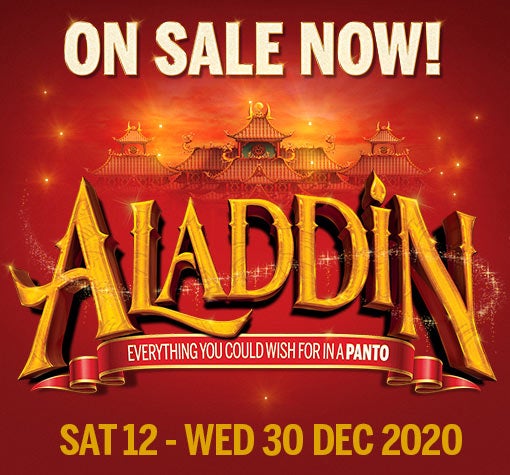 12 Dec 2020

Show time 2pm

12 Dec 2020

Show time 7pm

13 Dec 2020

Show time 1pm

13 Dec 2020

Show time 5pm

15 Dec 2020

Show time 1pm

15 Dec 2020

Show time 7pm

16 Dec 2020

Show time 1pm

16 Dec 2020

Show time 7pm

17 Dec 2020

Show time 1pm

17 Dec 2020

Show time 7pm

18 Dec 2020

Show time 1pm

18 Dec 2020

Show time 7pm

19 Dec 2020

Show time 2pm

19 Dec 2020

Show time 7pm

20 Dec 2020

Show time 1pm

20 Dec 2020

Show time 5pm

22 Dec 2020

Show time 2pm

22 Dec 2020

Show time 7pm

23 Dec 2020

Show time 2pm

23 Dec 2020

Show time 7pm

24 Dec 2020

Show time 1pm

24 Dec 2020

Show time 5pm

26 Dec 2020

Show time 2pm

26 Dec 2020

Show time 7pm

27 Dec 2020

Show time 1pm - RELAXED & BSL PERFORMANCE

27 Dec 2020

Show time 5pm

28 Dec 2020

Show time 2pm

28 Dec 2020

Show time 7pm

29 Dec 2020

Show time 1pm

29 Dec 2020

Show time 5pm

30 Dec 2020

Show time 1pm

30 Dec 2020

Show time 5pm
View All Showings
*Event timings issued are a guideline only and may be earlier or later than originally published.
Groups Offers - Aladdin
Available from the SEC Box Office: 0844 395 4000* *Calls will cost 7 ppm plus your network charge
He's back! Much-loved funny man Corporal Gary McLintoch, otherwise known as the legendary Gary: Tank Commander is back by popular demand to star in this year's wish-filled family pantomime, Aladdin from Saturday 12 December at the Scottish Event Campus. Taking a festive break from the 104th Royal Tank Regiment of the British Army, Scotland's best-loved Corporal will star as Gary Twankey, Aladdin's brother.
Packed with all of the traditional pantomime ingredients SEC audiences have come to expect, Aladdin will feature laugh out loud comedy, eye-popping 3D, stunning scenery, beautiful costumes and plenty of boos and hisses in a production packed full of flying carpets, a wish-granting genie, an evil sorcerer and a plate or two of Gary's much-loved cheesy pasta.
Secure now, pay later
Guarantee magical memories now and pay for them later with Klarna where you can break up your payment into three easy instalments. We are also offering amazing early bird prices …so what are you waiting for?! Point your magic carpets towards the side of the Clyde and disembark for a high-flying family pantomime that will make everyone's wishes come true.
Relaxed/BSL Performance

We're pleased to confirm that the SEC Armadillo will have additional measures and facilities in place for the matinee panto performance on 27 December 2020
12 - 30 Dec 2020
SEC Armadillo

EARLY BIRD TICKETS: £5 OFF

£13.50 - £39.50

(inc admin fee) + fulfilment

GROUP DISCOUNTS AVAILABLE

Accessible Ticket Booking Line:
0141 576 3230 (replaces 0800 952 0110 temporarily) (open Mon-Fri 9am-5.30pm)

RELAXED/BSL PERFORMANCE

We're pleased to confirm that the SEC Armadillo will have additional measures and facilities in place for the matinee panto performance on 27 December 2020