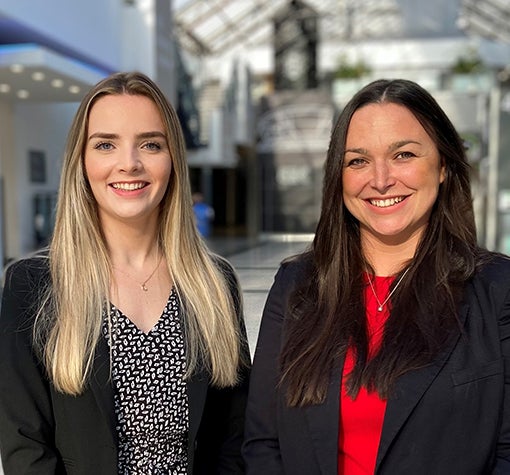 09 Oct
SEC Expands Conference Sales Team
The Scottish Event Campus has grown its conference sales team with the appointments of Hannah Rice as Conference Sales Executive, and Faye Williamson as Association Sales Manager.
The announcement underlines the SEC's continued commitment to its conference business and to investing in outstanding talent to support the venue's conference clients.
Faye and Hannah join the SEC's already strong team with Faye bringing with her a wealth of experience within venue sales and operations. Before joining the SEC, Faye honed her skills at Gleneagles Hotel before being part of the teams at the Malmaison, The Rocket Group and 200 SVS. Meanwhile Hannah represents the businesses continued investment in early career talent and brings a passion for the events industry and a keen focus on delivering the very best of customer service.
"It's exciting to be expanding the team to meet the demands of the market. Faye and Hannah bring fresh thinking, energy, and agility to a very experienced conference team, helping us to mirror the needs of our clients," commented Kathleen Warden, Director of Conference Sales, SEC. "I am so excited to be leaning into the new era of conferences and events with such extraordinary talent."
Contact Us
Select the link below to speak to one of our team members about your event today.