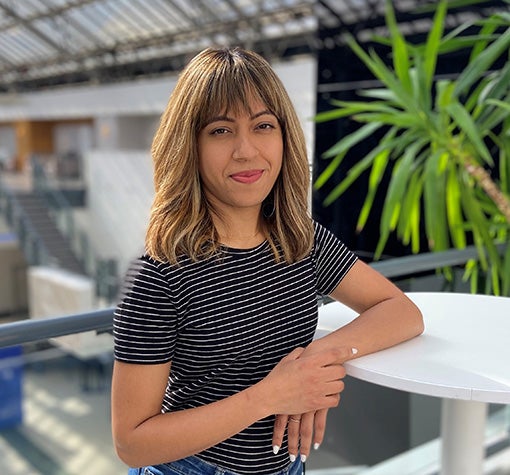 26 June
Scottish Event Campus Expands Sustainability Team
The Scottish Event Campus (SEC) has further bolstered its commitment to sustainability by appointing Garima Singh as its new Sustainability Manager. The venue now employs two dedicated team members focused on driving the business' sustainability ambitions including its commitment to Net Zero 2030.
The venue announced its commitment to becoming a net zero campus by 2030 last year, having already unveiled its comprehensive sustainable food strategy. The SEC has since announced OVO Hydro as the first arena in the world to achieve 'Greener Arena' status, and the elimination of single use plastic cups with the launch of reusable 'Stack-Cups' at Live events across campus. In 2022 it received the Green Meetings Gold Award and retained the Green Tourism Award for the 13th year. The team has also received acclaim for its contribution to the COP26 summit, which it hosted in 2021 housing global discussions to accelerate action towards the goals of the Paris Agreement and the UN Framework Convention on Climate Change.
"We're delighted to be expanding our dedicated sustainability team, in this next step on our journey to Net Zero 2030. We have achieved a great deal so far, and we want to build on this work to accelerate our actions and drive our sustainability agenda. We're excited to have Garima on board and look forward to learning from her to further our achievements and continue making a difference for our clients, our city and our industry" said Kathleen Warden, Director of Conference Sales, SEC.
Garima has a Masters in Environmental and Climate Change law and brings with her a background spanning commercial and legal sectors, including a recent role within Scottish Parliament. She has played an integral role in helping companies to become more sustainable by conducting stakeholder mapping, exploring circular economy opportunities, and assisting the companies to form external partnerships and collaborations. She said: "As a world-class venue, SEC is prioritising better outcomes for its staff, its clients, its community, and the environment through its sustainability strategy. With an ambitious Net Zero target of 2030, I am excited to be joining SEC where I can continue to have a meaningful impact."