At the Scottish Event Campus, our priority remains the safety and wellbeing of our customers, clients and employees. We have introduced a number of additional safety measures, following current guidance and regulations. To ensure safety at events, we all need to play our part.
What we need you to do: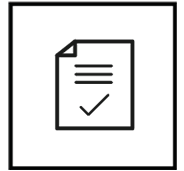 Vaccine Certification
COVID status and Important Event Entry conditions will be available on each event page in our What's On section and communicated via email prior to the event.
In accordance with Scottish Government guidance, from 1st October 2021, those attending indoor events (unseated) with an audience of 500 people or more and any event with more than 10,000 people will be required to show they have been fully vaccinated (or otherwise exempt).
UPDATE: From 6th December 2021, record of a negative COVID-19 test result, taken within 24 hours of attending, will be accepted as an alternative to showing your COVID vaccine certificate.
To gain entry you may be asked to show proof of your vaccine status via the QR code either on the NHS Scotland COVID Status APP or a downloadable printed copy. Spot checks will be in place so please be prepared to do so on request. For more information click here.
Events not included in the scheme:
Work or business conferences (not including any peripheral reception or function outside the core hours of the conference, whether or not alcohol is served)
Business or trade events which are not open to the public for leisure purposes
The following exemptions apply:
under 18s
participants in vaccine trials
people who cannot be vaccinated for medical reasons (you must provide a medical exemption certificate).
Visitors from the rest of the UK - and the broader Common Travel Area (including Republic of Ireland) - will be able to use their existing Covid Status apps with QR codes (and paper-based certificates) to gain entry to relevant venues in Scotland.
The vaccine certification scheme does not replace existing COVID safety measures detailed below; it is an additional safety measure. Visitors are still expected to wear face coverings when attending events in accordance with Government guidelines.
For more information on the SEC's Privacy Notice Regarding NHS Scotland Covid Status App click here.
Face Coverings
In line with Scottish Government guidelines, face coverings are mandatory at all times during the event, unless exempt or eating, drinking or dancing.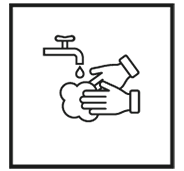 Hygiene
Sanitising stations are available throughout the venue for your use. We encourage visitors to sanitise their hands regularly.

Keep Your Distance
Please act responsibly and be considerate to other visitors, giving them time and space where possible to move around, understanding we all have different needs.

Symptom Free
Following Government advice, you should not attend an event if you have tested positive for COVID, are displaying symptoms or are required to self-isolate. Click here for more information on COVID symptoms.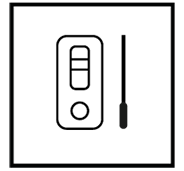 LFD
Ahead of attending, we recommend that all visitors take a rapid lateral flow test. Tests are available here.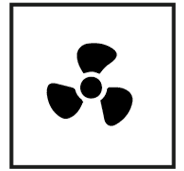 Ventilation
Ventilation has been increased, improving fresh air circulation by changing our air handling units to draw in fresh air, as opposed to recirculating air.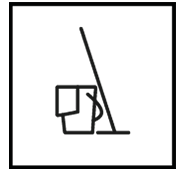 Cleaning Measures
We have enhanced all cleaning throughout the venue before, during and after your visit. With a focus on high touch point areas.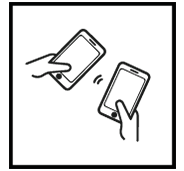 Contactless
SEC venues operate a cashless system. We will only accept contactless or card payments at our box office, food & drink outlets, merchandise sales points and cloakroom.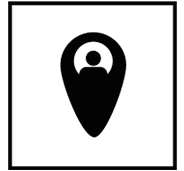 QR Code
We are supporting the Check in Scotland service and ask you to scan the QR codes on display at all entry points.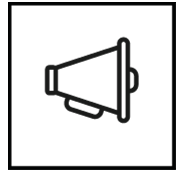 Clear Comms
Don't worry if you forget some of these measures. We'll be sending reminders with your tickets, via pre-event emails and on all signage throughout our venues.
Can I present a negative COVID-19 test to gain entry?

Yes, a record that you have tested negative (LFD or PCR) for the COVID-19 virus, taken within 24 hours of attending, will be accepted as an alternative to showing your COVID vaccine certificate.

A record of a negative test is a text message or an email from NHS Scotland received after submitting details of your test.

For more information on registering and obtaining proof of a negative test, including how to show proof, click here.

Please note: There will be no on-site testing or test kits available at the SEC.

What if I'm exempt from vaccination?

If you're exempt, please be prepared to show official letter of exemption to stewards on entry to any event where vaccination status proof is being requested.

What if I haven't been vaccinated, don't wish to be vaccinated or cannot provide proof of exemption?

If you cannot show proof of vaccination or exemption you will not be permitted to enter any event where vaccination status proof is being requested.

What if I'm travelling from overseas and haven't been vaccinated in the UK, under the NHS?

If you are travelling from overseas, please present proof of vaccination in your own territory to gain access to any event where vaccination status proof is being requested.

If I cannot attend due to vaccination status will I be eligible for a refund?

If you cannot attend due to vaccination status, please contact your original point of purchase to enquire further about a refund.

I'm worried about the use of my data, or the data I need to show, who can I contact?

For more information on our data and privacy policy, check our privacy policy here.

When will the venue re-open for events?

The Scottish Event Campus is now open for events. Please visit the events listing page for details of our current event list including those that have been cancelled or rescheduled.

Is my event cancelled, postponed or rescheduled?

The majority of affected events have been rescheduled or we are still working with the organisers and promoters to find alternative dates. We will be communicating further on an event by event basis and would encourage people to visit the events listing page for the latest events or click here for information on events that have been rescheduled, postponed or cancelled across the campus.

Will I be allowed to bring a bag to the venue in future?

To allow us to maintain a reduced contact entry process, we would ask visitors to avoid bringing any bags to the venue. If you do require a bag, the maximum size we permit is A3 size and all bags may be searched on entry.

Considering new COVID measures, will I be able to leave the venue and re-enter events, for instance to smoke outside?

To reduce visitor movement around the venue, through entry doors, we would ask that visitors avoid leaving the venue and re-entering again. However, if you choose to leave and re-enter you must have your ticket scanned when leaving and again when re-entering.

I have a disability. How will new COVID measures at the venue affect me?

We're working hard to consider how new measures in place at the venue will affect all visitors. Some usual services available at the venue (wheelchair hire, sensory packs, etc.) may be altered, but more details of these changes will be communicated to customers. If you have specific questions about your planned visit, please just email us at info@sec.co.uk and one of our team will be happy to answer.