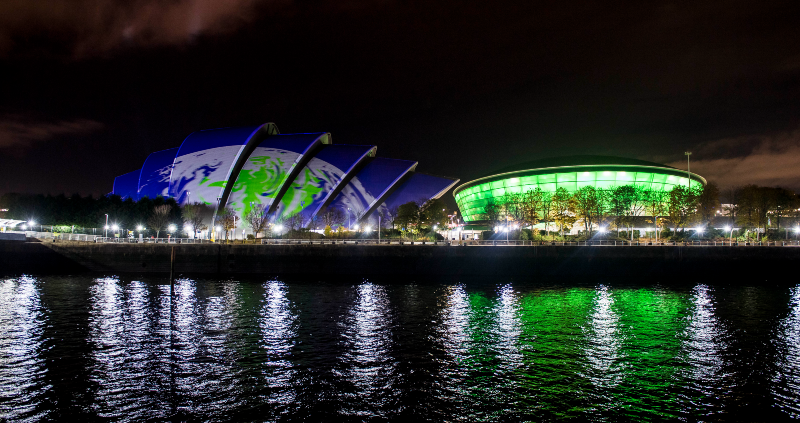 23 May
Glasgow named as host of the 92nd Interpol General Assembly
Glasgow will host the 92nd Interpol General Assembly from 4 to 7 November 2024 at the Scottish Event Campus previously used as the location for COP 26, the UN Climate Change Conference.
Already a global leader in security and policing, hosting this event gives the UK a central role in one of the most important policing and public safety events in the world, bringing together Interpol's 195 members in one common goal - to prevent global illicit activity, and to tackle criminal threats and risk worldwide.
It is a key opportunity to drive innovation and leadership in international police cooperation to tackle major crime trends and security threats facing the world, including organised crime, counter-terrorism and fraud.
The General Assembly is Interpol's highest governing body and the largest global gathering of senior law enforcement officials and heads of ministries.
UK Security Minister Tom Tugendhat said:
"Global challenges call for global solutions.
Hosting the Interpol General Assembly in Glasgow underlines the UK's role as a global leader when it comes to security and policing, and demonstrates our steadfast commitment to tackle global threats such as organised crime, terrorism and fraud."
Interpol's General Assembly meets annually, the UK's hosting of the event will follow this year's 91st General Assembly in Vienna, Austria.
The UK held Interpol General Assembly will include elections for 10 key leadership posts, including the new Secretary General, a critical role for co-ordinating the global response to new emerging threats and criminality.
This event will be held in partnership with the National Crime Agency, operational leads for tackling serious and organised crime in the UK, including through Interpol.
Scottish Government Cabinet Secretary for Justice and Home Affairs Angela Constance said:
"Glasgow has a global reputation for hosting major international events and hosting the Interpol General Assembly is yet another opportunity to add to that impressive list.
The Scottish Government will continue to work closely with partners in the UK government, law enforcement, local government and Police Scotland - which is already globally recognised for its work keeping the people of Scotland safe - as we welcome delegates from around the world to Glasgow."
Graeme Biggar, Director General of the National Crime Agency, said:
"We are immensely proud to be the host law enforcement agency for the 2024 General Assembly and to lead the UK delegation.
Crime has no borders, so now more than ever before the UK must work with its partners around the world to ensure criminals have no place to hide so we can keep our citizens safe."