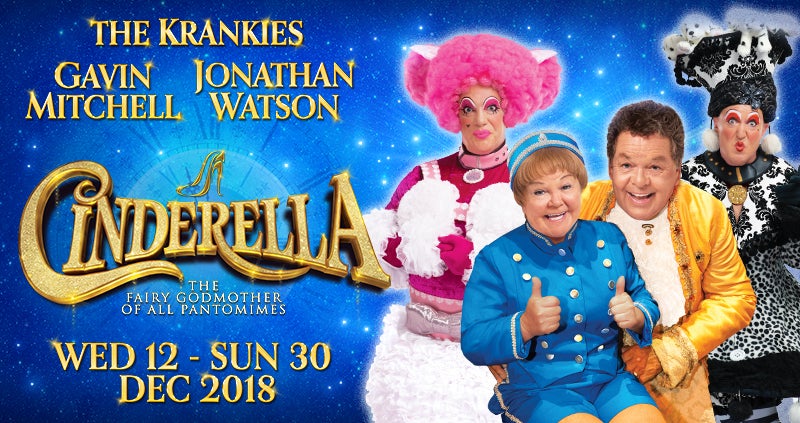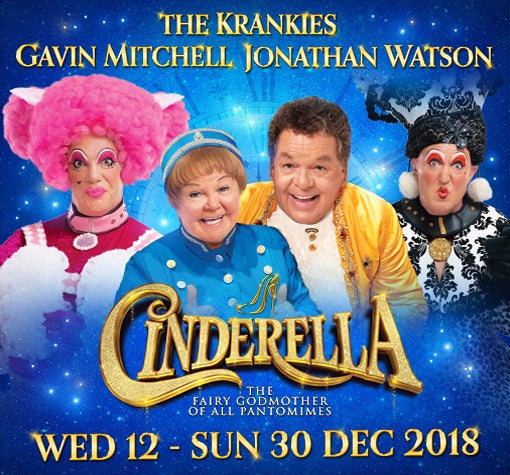 12 Dec 2018

Show time 13:00

12 Dec 2018

Show time 19:00

14 Dec 2018

Show time 13:00

14 Dec 2018

Show time 19:00

15 Dec 2018

Show time 14:00

15 Dec 2018

Show time 19:00

16 Dec 2018

Show time 13:00

16 Dec 2018

Show time 17:00

17 Dec 2018

Show time 13:00

17 Dec 2018

Show time 19:00

19 Dec 2018

Show time 13:00

19 Dec 2018

Show time 19:00

20 Dec 2018

Show time 13:00

20 Dec 2018

Show time 19:00

21 Dec 2018

Show time 14:00

21 Dec 2018

Show time 19:00

22 Dec 2018

Show time 14:00

22 Dec 2018

Show time 19:00

23 Dec 2018

Show time 13:00

23 Dec 2018

Show time 17:00

24 Dec 2018

Show time 13:00

24 Dec 2018

Show time 17:00

26 Dec 2018

Show time 14:00

26 Dec 2018

Show time 19:00

27 Dec 2018

Show time 14:00

27 Dec 2018

Show time 19:00

28 Dec 2018

Show time 14:00

28 Dec 2018

Show time 19:00

29 Dec 2018

Show time 14:00

29 Dec 2018

Show time 19:00

30 Dec 2018

Show time 13:00

30 Dec 2018

Show time 17:00
View All Showings
*Event timings issued are a guideline only and may be earlier or later than originally published.
GROUP DISCOUNTS AVAILABLE
For every 10 tickets purchased, get the 11th ticket free! School groups, youth groups, work groups we can organise a discounted ticket package for them all. Get in touch with our groups booking team now to discuss your perfect Christmas day out! Call 0844 395 4005
THE KRANKIES COME HOME FOR CHRISTMAS, WITH GAVIN MITCHELL, JONATHAN WATSON, KEITH JACK AND FRANCES THORBURN
GLASGOW'S SEC ANNOUNCES ITS STARS FOR THE FAIRY GODMOTHER OF ALL PANTOMIMES, CINDERELLA!
The Scottish Event Campus has announced the city's much-loved pair, The Krankies, will return to the Armadillo to star alongside funny men Gavin Mitchell, Jonathan Watson, Keith Jack and actress and singer Francis Thorburn in Cinderella, from 12 December.
Legendary double act, The Krankies, will play Baron Hardup and Buttons. Having entertained audiences with their slapstick for over 50 years, Ian and Janette Tough, who last year celebrated their 49th wedding anniversary, have been stalwarts on the cabaret circuit and on television since the 1970s. The duo have enjoyed a varied career including sold-out residencies at major theatres across the UK, appearances at the Royal Variety Performance and their own television programmes The Krankies Klub and The Krankies Elektronik Komic, even releasing two singles, Fan-Dabi-Dozi, based on their much loved catchphrase and Wee Jimmy Krankie. Cinderella marks the couples' return to the SEC having starred there previously alongside John Barrowman and David Hasselhoff.
Proving he's "Still Game" for the world of pantomime, Gavin Mitchell stars with them as one of the Ugly Sisters. Best known as Boabby the barman in the popular sitcom, Gavin has also appeared in "Monarch of the Glen", in the sketch show Velvet Soup and the BBC Scotland series "Empty". Joining him comes Jonathan Watson, star of "Two Doors Down", his comedy sketch show "Only an Excuse?" and the BBC comedy "Bob Servant Independent".
Ensuring Cinderella can go to the ball, Frances Thorburn joins them as the Fairy Godmother. The actress, singer and songwriter is best known for her role as Kim Monroe in "River City" and has appeared in "Waterloo Road" and "The Key". Frances regularly appears in Glasgow as a stage actress and singer with her musical partner David Farrell. The pair have released two albums; The Velveteen Carousel and Just Like the Ones We Used to Know.
Cinderella will be once again be produced by Qdos Entertainment, the world's biggest pantomime producer and the Olivier Award winning team behind the SEC's annual festive production.
Michael Harrison, managing director of Qdos Entertainment's pantomime division said: "I'm delighted we are bringing The Krankies home to the SEC along with the hilarious Gavin, Jonathan and Frances. We're planning plenty of surprises and new routines for Cinderella which will be packed with comedy, music, special effects and true Scottish panto magic."
Debbie McWilliams, Head of Live Entertainment, Sales and Ticketing at the Scottish Event Campus said: "We are thrilled that the Krankies are returning home to the Armadillo for the festive season! We are also delighted to welcome Gavin, Jonathan and Frances on board too. We've been incredibly fortunate to have secured such a fantastic mix of big names for the cast of Cinderella this year. It is a truly magical combination and everyone is invited to the ball!"
12 - 30 Dec 2018
SEC Armadillo

Available from the SEC Box Office:

0844 395 4000*

*Calls will cost 7 ppm plus your network charge