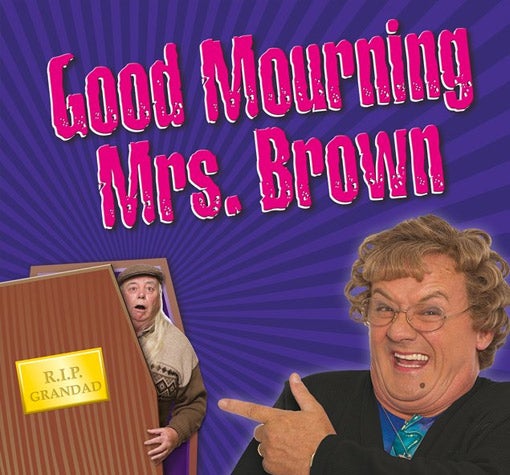 Mrs Brown's Boys
There are currently no events scheduled for this artist. To ensure you are informed as soon as a new event date is announced, please enter your contact details on the sign up form below.
---
Recently voted Best British Sitcom of the 21st century by the Radio Times, Mrs. Brown's Boys is the hilarious series written by and starring Brendan O'Carroll.
After a sell out Tour of Australia and New Zealand and following the 'Live' episodes of Mrs. Brown's Boys for BBC's 60 Years of Comedy, with an audience of over 11m – the hilarious 'Good Mourning Mrs. Brown' returned to The SSE Hydro in 2017.